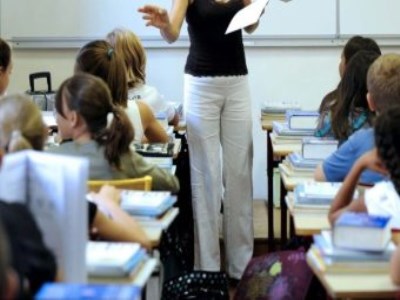 The $224m Quality Teaching, Successful Students (QTSS) package, which begins this term, is a NSW Government initiative to provide public primary schools with additional resources to improve the quality of teaching, including collaboration, mentoring and reflective practice.
The initiative is set to benefit 26 schools across the Northern Tablelands, allowing their principals the freedom to decide how to best use the new staffing resource.
Red Range Public School Principal, Pam Murphy, told the
Glen Innes Examiner
that the QTSS provides long-term benefits to her school due to the continual improvements expected in teacher quality.
"With this initiative we are not just talking development; this is showing true commitment to add value every year as the program continues," Murphy said.
"The QTSS will provide additional staffing resources to improve the quality of teaching in all primary classrooms. It ensures that all primary students benefit from high quality teaching and learning practices that better meet the full range of student needs."
Inverell Public School principal, Robyn Stewart, told
The Inverell Times
that mentoring was an effective way to improve professional development in schools.
"It [QTSS] recognises the breadth of the skills and understanding that we have in our own school, and across our community of schools," Stewart said.
Likewise, Yetman Public School principal, Ben Delanty, said the QTSS would provide greater value to professional development in his school, saying the program will free up time that was previously lacking.
"This specific program will allow us to build a sustainable capacity of quality teaching across the school because we will have the time," Yetman Public School principal, Ben Delanty said.
Member for Northern Tablelands, Adam Marshall, said the initiative would deliver better professional development to enhance student outcomes.
"This investment will help students achieve better results and reach their full potential," Marshall said.
"This initiative, made possible by NSW signing up to the Gonski agreement, gives schools an opportunity to use their best, most experienced teachers to improve teaching and learning in every classroom."