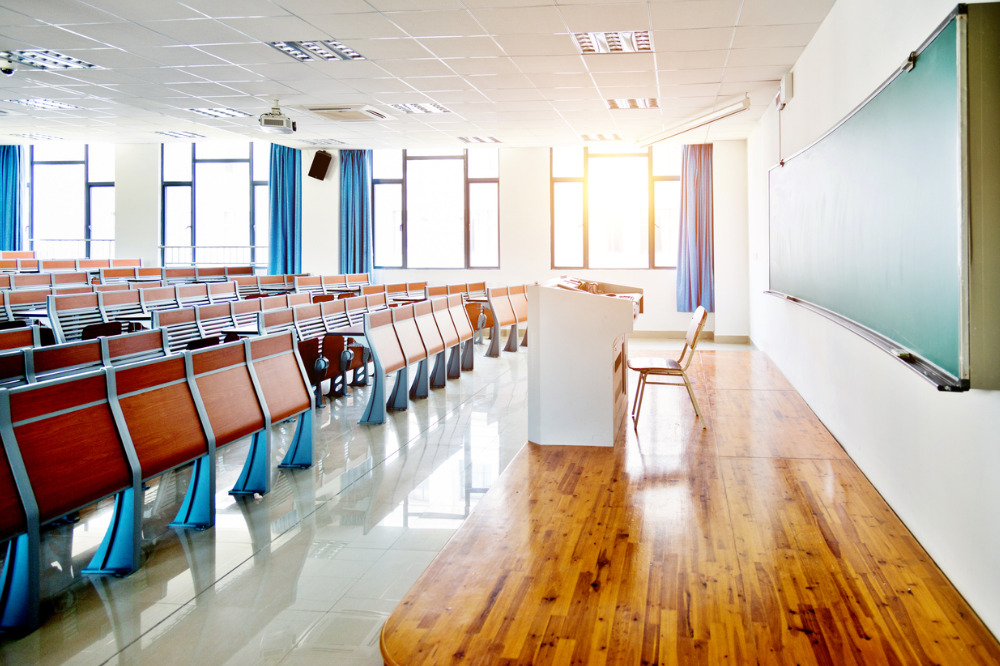 This week, classroom teaching in Queensland will fully resume to all year levels, a week after the state's youngest and oldest students returned to school.
But while there will be the familiar sound of the school bell and students chatting in hallways, the way teaching and learning happens in many schools will be anything but normal.
St Andrew's Anglican College in Peregian Springs has been reflecting on lessons learnt during remote learning and is now using this time to re-think and transform learning.
"We are relishing the opportunity to reflect on all the differences, opportunities and learnings that have taken place over the online teaching and learning journey," principal, Chris Ivey said.
At the beginning of Term 2, as COVID-19 restrictions looked set to stay long-term, the College made a conscious decision to keep in regular contact with every student.
Each Secondary student was allocated a staff member to touch base and check in with an individual phone call every week or so.
This, along with insights from student and parent surveys, has been a great opportunity for the College to obtain a huge amount individual and personal feedback - with some interesting themes emerging.
"This sort of feedback raises some fundamental questions about the way we see education," Ivey said.
He said educators are often constrained by "an industrial view" of education but said others have "gone big" in their thinking and "begun asking some crazy questions".
"To be honest, these probably relate more to our senior students, but our aim as a P–12 College is to enable our students to leave us with the best possible experiences to walk confidently into their futures," he said.
In the feedback survey from parents, more than 80% reported having a positive online teaching and learning experience, with over 75% in favour of considering a more flexible timetable and the option to work more autonomously.
Senior students backed this up in their responses, enjoying the later start to the day, the ability to work at their own pace, immerse themselves in a particular topic, or the capacity to come back to something and re-visit because the lesson and content have been recorded.
Many students also commented on the increased engagement without some of the distractions that can sometimes exist in a normal classroom.
The use of Microsoft Teams has meant that some students who normally might not feel like contributing in class have felt more confident in asking questions through the chat function.
"In all of our thinking this is about how we best improve the learning opportunities to benefit all students," Ivey said.
Ivey said that if educators can begin to "unshackle" themselves in some positive way to provide more flexibility within the classroom, it can provide great learning for students who have different learning styles.
"Could we offer the option of both online and face-to-face, and students could 'move between' the two modes on a daily basis based on the needs of the students? Could some subjects be taught with some regular lessons online and the rest face-to-face, allowing us to offer more variety of subjects?" he said.
"It could also help us review the number of electives we offer our lower secondary students and perhaps offer more specialisation early on for those students who are ready. Perhaps even provide more extension opportunities online?".
However, Ivey noted that the entire online environment was not a suitable replacement for the way schools are currently run and the importance of face-to-face learning.
"One thing that won't change is the need for schools to be places of community, socialising and relationships," he said.
"The greatest learning will still take place when students engage in opportunities to be relational, grow and learn about themselves; students need their peers and other trusted adults around them to help them sort out challenges when they need it."