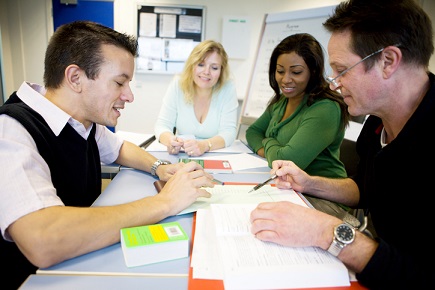 A recent report by the Grattan Institute urged Australia's schools to build a more system-wide approach to teaching and leadership practice.
The report highlighted three key challenges facing Australia's education system, and why a system-wide teacher feedback loop is needed:
Improving student learning in foundational areas;
Better preparing students for adult life; and
Building equity for all students
One organisation that recognises the importance of this is
Educator Impact
(EI), which provides schools with innovative professional development programs that fuel a culture of feedback and empower educators to grow their professional practice.
In an effort to strengthen these programs, EI has announced a partnership with the Fogarty Foundation, an organisation working to improve educational opportunities for students.
EI CEO, Ken Wallace, said the aim of the partnership, struck in December, is to build a framework for teaching and leadership practice that will support schools with low socioeconomic status.
"We know educators face many challenges when it comes to professional development, school leadership, and supporting students," Wallace said.
"The team at EI are looking forward to working with Fogarty to support many schools around the country to improve student outcomes."
Caitlyn Fogarty, program officer of Fogarty Foundation, said she was excited to be working with EI.
"We believe the work of Educator Impact aligns to the Fogarty Foundation aim of improving educational opportunities for all students," Fogarty said.
"With the support of the Fogarty EDvance program, schools develop leadership skills, team culture and instructional practice to improve the educational outcomes for their students."
Fogarty added that the partnership will allow school leaders "a deeper evidence base" to lead their schools change agenda and improve life opportunities for students in their schools.
The announcement follows
another partnership
struck in early December between EI and
Principals Australia Institute
(PAI), the body that provides principals and school leaders around the country with quality professional learning and leadership development.
Wallace said that from 2018, EI will be offering workshops across the country facilitated by Dominic Thurbon, co-founder of
Educator Impact
and behaviour change expert.
The series of workshops will support leaders on how to take their school from 'performance management' to 'performance development', and the future of high-performing teaching cultures.
Wallace said supporting educators to learn, develop, and grow is at the heart of EI's mission.
"Working with PAI, which is a renowned industry leader in professional development means that we are able to give principals the tools to support their staff with a system-wide professional development approach," Wallace told
The Educator.
Wallace pointed to the recent
Grattan report
, which highlighted the importance of a system-wide approach to professional development.
"The partnership with PAI will allow us to work together with school educators in improving performance and development for their schools," he said.
Related stories:
New partnership offers principals a PD boost
A 'whole-of-school approach' to professional development