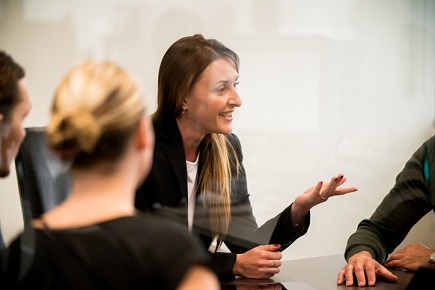 For many students graduating from high school, getting a foot in the door with a prospective employer isn't easy, but a new Australia first resource aims to change that.
Last week, Swinburne University announced it is partnering with Portfolium, a cloud-based online platform helping millions of students from over 3,600 academic institutions prove their skills and launch their careers.
Professor Chris Pilgrim, Pro Vice-Chancellor (Education and Quality) at Swinburne University of Technology said ePortfolio platforms such as Portfolium are now being used in secondary schools as a way of helping students store, curate and share their school work, projects, and personal reflections.
"These tools can replace manual approaches such as posting student work on classroom walls or hallways," Pilgrim told The Educator.
"Curation of portfolios is an essential future skill, as individuals will continually need to communicate and present their skills and capabilities as they move through various jobs and positions in their working lives."
Professor Pilgrim said an important feature of an effective ePortfolio is the ability for a student to publish a public version of their ePortfolio for prospective employers.
"It is possible that ePortfolios might also be used in the future as evidence to support applications for university and tertiary education," he said.
Professor Pilgrim said the most powerful feature of Portfolium is the ability for students to directly present evidence of their skills and capabilities to prospective employers.
"The platform allows employers to view significant examples of a students work, such as presentations, project outcomes and personal reflections on work experience programs," he said.
"Having these published on a University branded online platform provides employers with confidence in the capabilities claimed by the student."
Swinburne will pilot Portfolium ePortfolios with students in 2019.