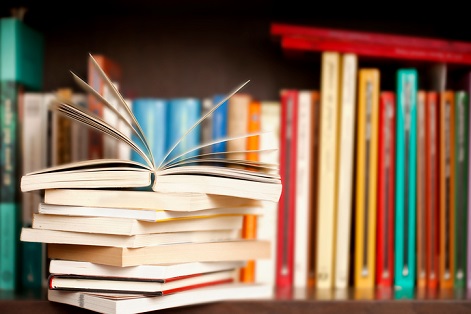 Earlier this month, the Federal Government announced a plan to ensure student teachers across Australia are bought up to scratch when it comes to teaching children the fundamentals of learning to read.
The latest Progress in International Reading Literacy Study shows that one in five Australian children are performing below international benchmarks when it comes to reading outcomes. This is in addition to ABS data showing that more than 1.2 million Australians have some level of communication disability.
To address this, Federal Education Minister Dan Tehan said new funding will allow the Australian Institute for Teaching and School Leadership (AITSL) to provide expert advice on incorporating phonics into the national accreditation standards for initial teacher education.
Under the plan, AITSL will draw on the taskforce's expertise, focusing on ensuring graduate teachers can teach the fundamentals of literacy through learning how to teach the five essential elements of literacy: phonemic awareness, phonics, vocabulary development, reading fluency, comprehension.
"Our Government believes in the primacy of developing strong literacy and numeracy skills as the bedrock of a quality education," Federal Education Minister Dan Tehan said.
"There is clear evidence that children benefit from phonics instruction in learning to read and spell so that our Government wants teachers to have the skills to teach phonics well."
Tehan said the Federal Government will also introduce a free, voluntary phonics health check for Year 1 students so parents and teachers can better understand a child's reading level and what support they may need.
'Changing the future of literacy teaching'
THRASS founder and phonics expert, Denyse Ritchie, said she was excited to see systematic phonics teaching "supported as part of best practice" by the Federal Government.
"The introduction will affect a positive change on the teaching and learning landscape in our schools," Ritchie told The Educator.
"Phonics is an essential element in teaching reading and spelling and as such must be non-negotiable. Providing compulsory units in initial teacher training in phonological awareness and phonics will change the future of literacy teaching in our schools."
Ritchie said that for struggling learners, phonics has long been an area of weakness, and intervention using phonics has continuously proven to support these learners.
As such, she says greater emphasis on systematic phonics teaching as part of the curriculum will provide the foundational support needed for all learners and will cater for the most vulnerable.
"Teachers with good knowledge and understanding of phonics are able to identify difficulties and intervene along the learning journey at the point of need," she said.
"This eliminates the unnecessary struggles and trauma many children have with learning to read and spell."
'Urgent professional development needed'
While she welcomed the development, Ritchie cautioned that Minister Tehan's announcement brings with it the problem that many practicing teachers are not skilled in phonological awareness and phonics teaching.
"The Australian government urgently needs to provide funding for Professional Development to develop teachers' knowledge and understanding of phonics, and the role phonics plays in learning to read and write, to ensure a strong literacy foundation," she said.
"The emphasis must be on 'real phonics' – teaching the 44 phonemes of English [the foundation of Phonological Awareness] and must include synthetic phonics, analytic phonics and phonics in context."
Ritchie said it must also provide for orthographic mapping, the teaching of morphemes and etymology.
"Most importantly, phonics must be taught as part of a balanced literacy process," she said.
"Although phonics is essential it must not be 'phonics only' as the overemphasis on one teaching strategy can be to the detriment of other equally important strategies."