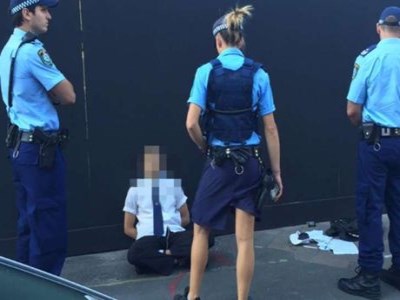 A counter-terrorism and criminology expert has warned that new mandatory reporting laws for NSW schools will do more harm than good.
Dr Clarke Jones from the Australian National University (ANU) told
The Educator
that like previous anti-extremism programs – such as the
Jihadi Watch strategy
– the new guidelines will "over-securitise" schools.
His comments come after
The Guardian Australia
revealed new guidelines for NSW schools to deal with students who are suspected of displaying extremist or anti-social behaviour, a warning sign that must now be reported to a terrorism hotline.
Under the new guidelines, attained by
The Gaurdian Australia
on Friday, staff are cautioned to be vigilant for the combination of antisocial behaviour – such as bullying, violence or damaging property – and extremism: "when a person believes that fear, terror and violence are justified to achieve ideological, political or social change".
Reportable incidents include "graffiti in the school relating extremist or terrorist organisations"; "threatening other students in regard to religious practices"; "writing or sharing violent or threatening racial comments" or "concerns raised to a school about an ex-student's activities whose siblings still attend the school".
Increased religious devoutness, a significant change in appearance, "statements of moral superiority", or searching for answers about faith and identity "in an inappropriate way" are also listed as signs a student may be vulnerable.
"Most of these signs could be interpreted as typical teenage behaviour," it notes.
"However, if there is a pattern to the behaviour … further consideration and inquiry may be necessary."
Nonetheless, Jones said the guidelines will erode trust between students and teachers.
Jones is currently working to roll out an alternative program he is convinced has a better chance of encouraging students away from violent behaviour without having them end up in the criminal justice system.
Jones said the Circle Support and Accountability (CSA) model aims to build a social "circle of trust" around individuals of concern.
"We're involving the psychology department at the ANU as well as good cooperation through various community groups, because they see this as something that is supportive and caring for kids – not simply labelling them terrorist suspects and reporting them to police," he said.
"That approach is not working and has not worked anywhere since being rolled out."
Jones encouraged State and Federal leaders to reflect on this, as well as the additional workload the new guidelines would pile on teachers and principals.
"I engage community groups on a regularly basis, and most of the people I talk to see these reporting structures as a very harsh and discriminatory system that tends to focus specifically on young Muslim kids."
"These children need to be supported – not reported. Once they're labelled and put into the criminal justice system, it's a slippery slope from there," he said.