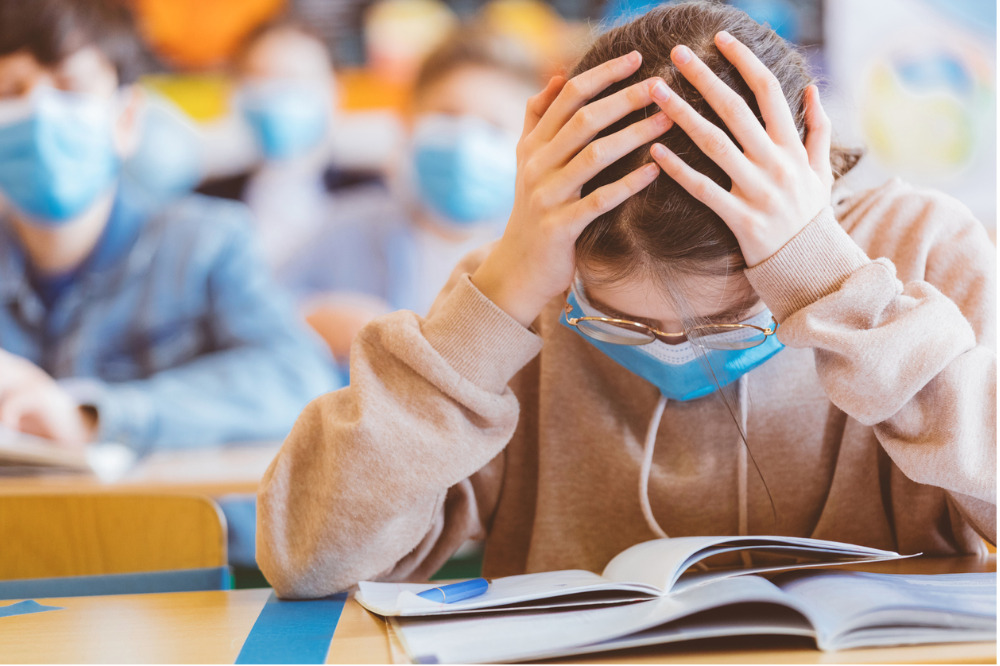 A new study has revealed a massive decrease in physical and mental wellbeing in children aged 6-12 during the 2020 COVID-19 pandemic.
The research, by leading Outside School Hours Care provider, Camp Australia, was conducted in December 2020 and surveyed 1,138 Australian parents, as well as 124 principals from the organisation's partner schools.
The survey found 90% of principals surveyed and 69% of parents reported a decrease in physical activity due to the loss of sport. Meanwhile, 97% of principals and 69% of parents reported anxiety in children due to the uncertainty of the pandemic.
However, there were some encouraging findings, with 94% of principals and 74% of parents reporting an increase in resilience and independence in their children.
"We already knew 2020 was stressful for children but we wanted to identify from parents and principals how we could better support children's growth as we headed into 2021," Brett Comer, Chief Operating Officer for Camp Australia, said.
"The data indicated how parents and principals viewed what were the significant impacts they saw on children's physical and mental wellbeing. Knowing this impact will help parents and educators to work together to address this when children go back to school".
Comer said that while children showed incredible resilience throughout last year, screen time habits will be hard to break as schools navigate 2021.
"The challenge this year will be supporting children transition into the new COVID Normal world we all hope includes more time for children to be active and interact socially again," Comer said.
The screen time habits Comer warned about are also impacting students' health in other damaging ways, warns an expert.
Dr Lynette Vernon, a research fellow at Edith Cowan University's School of Education, said many teenagers report 1.5 hours below the recommended sleep requirement of 8-10 hours, mainly because of increased screen time.
Dr Vernon said poor-quality sleep can lead to depression, low self-esteem, and poor coping as well as increased disruptive behaviours.
"Increasingly teachers report tired students. Therefore, schools are encouraged to develop sleep hygiene and technology management curriculum to deliver alongside other healthy living teaching resources, such as sun safety, diet and exercise," Dr Vernon told The Educator.
"Educating children on the importance of sleep and how to get a good night's sleep will go a long way to mitigate mental health problems through to adulthood".