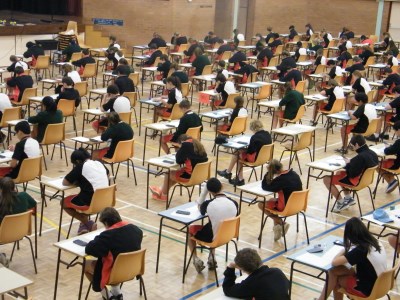 More than 5,000 new student places will be created for Melbourne families, with a further three new primary schools and a high school to be built in the inner city.
Victoria's Education Minister, James Merlino, said the new schools – three primary schools and one high school – would meet the need of rising student enrolments and maintain Melbourne as one of the world's most liveable cities.
"Melbourne is one of the world's most liveable cities and we are making sure it remains that way by building new schools and upgrading existing schools for families in the inner city," Merlino said in a statement.
The state's government will build a new primary school at Docklands, with work to start immediately on acquiring the site. Planning will also start on a new primary and secondary school at Fishermans Bend and a new primary school at North Melbourne.
As Victoria's population booms, the state is expected to welcome more than 90,000 students over the next five years.
Member for Albert Park, Martin Foley, said the investment means the state will meet the growth in its existing communities and make access to education easier to families.
The development comes as Victoria prepares to open its first vertical school – South Melbourne Primary School – which will open in 2018 and accommodate 525 students.
Richard Leonard, a director of the firm that designed the school, Hayball architecture, told
The Educator
that through catering to the needs of the wider community, such facilities "turbo-charge" the discussion around how schools can become more contemporary and community-engaged models.
"With Victoria facing a schools shortage and inner-city suburbs growing in density, it's become increasingly critical that new schools offer as much as possible to not only local students, but also to local communities," Leonard said.
"This is a coalescing of the densification of Australia's cities combined with the rethinking of education models, as well as the model of schools. It's very exciting."