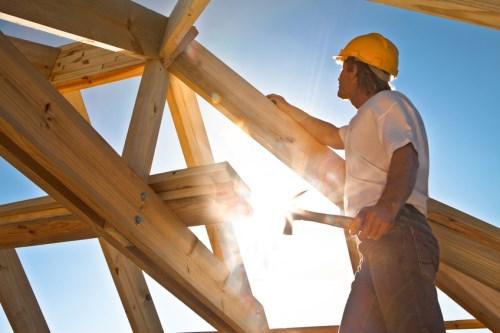 The NSW Government has announced 13 new and upgraded schools for Sydney's fastest growing suburbs which will create more than 3,500 new student places.
The projects, worth a combined $220m, are part of the NSW Government's $4.2bn plan to accommodate
170,000 new enrollments
that are expected in Western Sydney over the next 15 years.
Figures released under freedom of information laws last year show that a total of 21 schools in NSW have exceeded their maximum student numbers, while another 640 schools are listed as being 100% full.
The state's most overcrowded school was Parramatta Public School, which is running 126% above its enrolment capacity. In second place was Annandale Public School at 118%.
NSW Premier, Gladys Berejiklian, and Education Minister,
Rob Stokes
, made the announcement in Narellan on Monday, where the NSW Government is building the new $22.5m Yandelora School for students with a range of disabilities requiring intensive levels of support.
"Greater Western Sydney is growing and we are investing record amounts to ensure children in these areas have the best quality education possible," Berejiklian said.
"These projects will expand schools by at least 3,500 more student places – while also generating valuable jobs in the construction industry."
Among the 13 projects, worth a combined $220m, are upgrades of the existing selective Hurlstone Agricultural High School at Glenfield (to be known as Roy Watts High School); improvements to Ingleburn and Fairvale high schools; and upgrades of Cecil Hills, Claremont Meadows, Greystanes, Marsden Road, Merrylands, Parramatta West, Pendle Hill, William Stimson and Yagoona public schools.
Stokes said the new projects were evidence of the benefits for communities of the NSW Government's historic $4.2bn investment over four years on more than 120 schools across the State.
"This rebuild of schools in Sydney's west will make a real difference to families and the quality of education for their children," Stokes said.
"However, these 13 upgrades are only part of the exciting projects program to build new schools or upgrade existing schools that are underway across NSW."
The new Yandelora School will include 16 technology-enabled classrooms with purpose-built amenities, a hydrotherapy pool, multi-purpose spaces for shared learning and special programs and modern administration and staff facilities.
Work started last month on the new block at the selective Hurlstone Agricultural High School at Glenfield which will include five science laboratories and supporting spaces, woodwork and metalwork facilities, food and textile learning spaces and refurbishment of staff facilities.
The 13 projects where work is to begin in 2018 are in addition to others already underway in Sydney's west, including the new Arthur Phillip High School, Parramatta Public School and the new Oran Park High School.
Related stories:
New private schools prepare to open their gates
New 'world leading school' set to open
Govt opens new 'state of the art' school