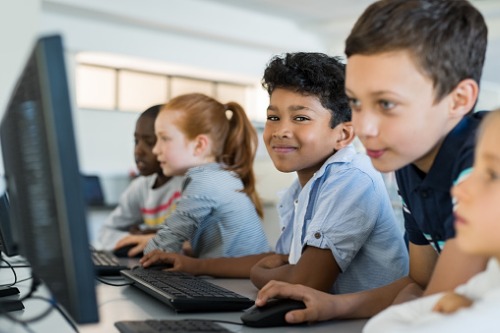 Australians are being urged to play their part in kids' education as new research reveals importance of 'sense of belonging'.
The new research revealed in a paper published in the latest edition of Issues in Educational Research found that social factors such as friendships and sense of belonging at school through participation in non-academic programs are rated among the most importance factors by high-achieving school students.
Community Council for Australia CEO, David Crosbie, said the charity sector has been urging Australians to recognise the importance of fostering positive relationships with young people as part of its new 'It Takes a Village' campaign.
"This new research highlights what we've been saying for a long time – we all have a role to play in keeping our young people in education and helping them to achieve big things," Crosbie said
Studies have found that each year, 86,000 kids don't finish school, and many more are under performing.
Crosbie pointed out that students who fail to complete Year 12 have lower prospects of employment and face a greater chance of homelessness, poverty and ill-health.
"There are always going to be students who leave school for various reasons, but the simple fact is the figure is too high," Crosbie said.
"We know having an educated youth and low unemployment rates is good for all of us – now it's time to start ensuring we're all pulling our weight to make sure that happens."
Research released earlier this year provided some key insights into how schools can help students feel a sense of belonging through sustained engagement.
Dr Terry Bowles and Daniela Russo from the University of Melbourne collaborated with associate professor Janet Scull from Monash University on a research project involving schools with high student absenteeism.
They found that in order to make students feel a sense of belonging and engagement in their learning, school staff must be welcoming, genuinely enthusiastic and ready to adjust to the needs of all children – however disengaged they may seem.
"People who are better connected are less lonely, less anxious and feel as if they're part of something meaningful," Dr Bowles told The Educator.
"A lot of their social needs are met by being involved in an organisation that is more connected than not connected. By and large, nearly all social and psychosocial parameters are improved as a function of feeling connected."
Referring to the latest study, Crosbie said all Australians should be looking at the research and asking themselves what steps they're taking to improve the education of young people in their community.
"Keeping our kids in education is good for everyone, and responsibility doesn't just fall to parents and teachers. It takes a village," Crosbie said.
"Education is everyone's business. It's time all Australians started to recognise that and looked for opportunities to play a greater role."