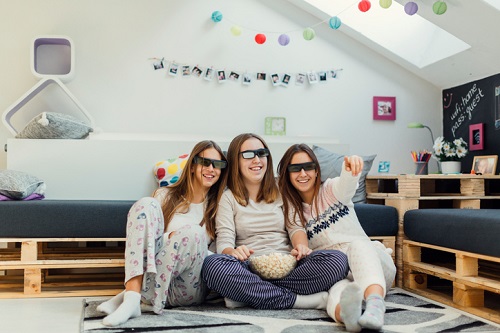 A new study has added to a growing body of research showing that screen time is slowing child development.
The study, by researchers from the University of Waterloo, the University of Calgary and Alberta Children's Hospital Research Institute, was published in the journal Jama Paediatrics.
The researchers looked at the screen time and development of more than 2,400 children between the ages of two and five. Data was collected at least once for each child.
They found that Children who spent more time with screens at two years of age did worse on tests of development at age three than children who had spent little time with devices. A similar result was found when children's screen time at three years old was compared with their development at five years.
"What is new in this study is that we are studying really young children, so aged 2-5, when brain development is really rapidly progressing and also child development is unfolding so rapidly," Dr Sheri Madigan, first author of the study from the University of Calgary, told The Guardian.
On average children spent about 17 hours a week in front of screens at two years old, increasing to almost 25 hours a week at three years, before falling to 11 hours a week at five years of age.
The team say a clear trend emerged: the more time children were reported to be spending in front of screens, the worse they did on development tests.
Those who spent longer with screens at 24 months showed worse performance on tests at 36 months, and a similar trend was seen for screen time at 36 months and test performance at five years.
"When young children are observing screens, they may be missing important opportunities to practice and master interpersonal, motor, and communication skills," the authors wrote.
However, Professor Andrew Przybylski, director of research at the Oxford Internet Institute, said the study found less than 1% of children's variation in developmental scores was down to screen time.
"This means that upwards of 99% of the children's developmental trajectories studied here have nothing to do with screens," he told The Guardian.
Dr Max Davie, from the Royal College of Paediatrics and Child Health agreed other factors had a larger impact on how children fared.
"In fact, the data shows that the association with screen time is weaker than that between developmental outcomes and good sleep, reading to the child, and maternal positivity," he said.
Nonetheless, he said, parents should balance screen time with other activities.
"We would, in the light of this paper, reiterate our advice that families spend time interacting as a family, that screens are not allowed to interfere with sleep, and that screen-based interaction is no substitute for in-person contact," he said.