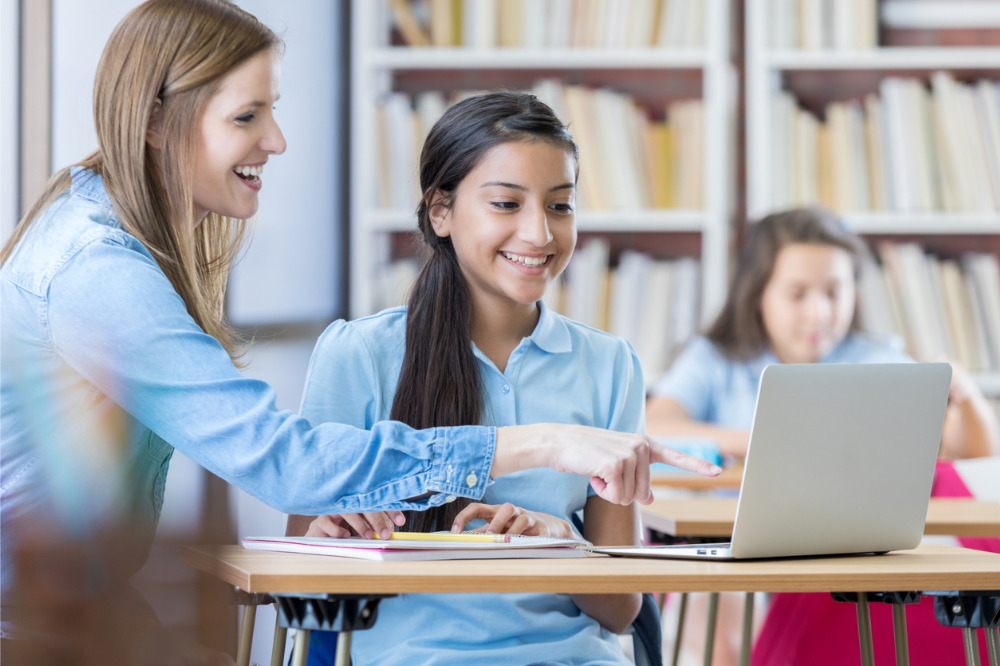 As teachers look forward to their year in the classroom, a new suite of teaching resources has been released to support them in delivering their lessons.
The teaching and lesson resources, by the Australian Education Research Organisation (AERO), are based on methods proven to be most effective in helping students achieve.
The new material features 14 videos of teachers discussing how they use practices that are underpinned by scientific understanding of how students learn and apply their knowledge. The practices include mastery learning, formative assessment, explicit instruction, spacing and retrieval, and classroom management.
Below, The Educator speaks to Dr Jenny Donovan, CEO of the Australian Education Research Organisation, about the supports teachers will need in 2023 and how AERO's new resources will help schools improve student engagement and learning outcomes.
TE: Drawing from the research AERO has done, what kind of in-classroom supports are Australian teachers most in need of as they embark on a new school year?
At this time of year, every teacher will be thinking about their approach to their new classes. This can be a time when teachers are looking for new approaches that hold the promise of being more effective than those tried previously. Teachers have told us they want to use evidence-based teaching methods more, but it can be difficult to find information and resources that are relevant, accessible and easy to use.
AERO has made it simpler for teachers by clearly identifying the approaches that are proven to be most effective, and then developing classroom materials and teaching guides that support teachers who want to use these evidence-based practices. These practices, such as explicit teaching, are important because they are 'tried and tested', that is, they are shown to work best to ensure students learn. And our research shows that these practices work for just about all learners in all contexts.
AERO is able to take research and turn it into resources that are useful to teachers. For teachers, reading about theory may be helpful, but seeing and hearing how other teachers have implemented evidence-based teaching practice into their classrooms really brings to life how these resources can deliver benefit in the real world. That's why we've created 14 videos of teachers from around Australia, describing and demonstrating how they use these practices in their schools.
TE: Can you tell us how AERO's new resources will help teachers increase student engagement and improve learning?
Our Tried and Tested resources only include practices that have been proven to work. We have focused on those teaching practices that are backed by the most rigorous and relevant evidence. These practices are underpinned by cognitive science, which explains how human brains learn. Teachers like to understand exactly why these methods are going to work, so we've included explainers about the cognitive science behind the practices.
Students engage with learning when they experience success with learning. Using effective teaching practices improves student engagement because they work! The students can learn when they are in effectively managed classrooms, learning knowledge that builds on what they already know. They can learn at a pace that allows them to meet a new concept, see it demonstrated, practise it for themselves, then accomplish it independently – without any overloading or confusion.
TE: Looking to the year ahead, what do you see as the most important areas for teachers' professional development?
Teachers want to use evidence in their teaching practice, but they work under significant time pressures. We know that, where schools create a culture of evidence use, the use of effective teaching practices increases. This year, I'd love for school leaders to enable teachers to set aside dedicated time for discussing evidence that could improve their practice. Teachers need to have a chance to practise new approaches and have access to coaching to help them build confidence and improve.
Another key area for professional development is increasing teachers' ability and confidence to assess the quality and relevance of the research underpinning classroom resources and programs. Teachers have access to a bewildering array of teaching resources, but not all have been proven to help students learn. We're excited to be offering teachers and educators a range of resources to make it easier to reject the fads and identify practices that will work.