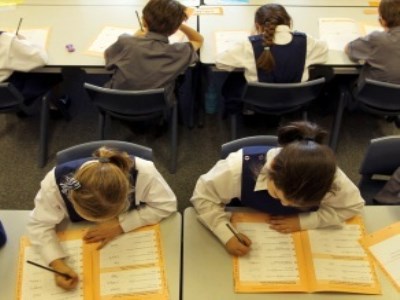 More schools than ever received needs-based Gonski funding in 2016 and principals reported Gonski is making a positive difference to school results, the
Australian Education Union
's (AEU) 2016 State of Our Schools Survey has found.
The national survey of more than 9,000 respondents found that significant resources are flowing into most states, with 67% of principals reporting that their schools were receiving Gonski funding in 2016 – up from just 34% in 2015.
The report shows half of the schools receiving Gonski funding would get more than $100,000, with 27% receiving more than $400,000.
Principals reported spending their funding on a range of ways to benefit students, including:
Professional development to improve quality of teaching (53%)
Additional student support staff (51%)
Specialist Literacy and Numeracy Teachers and Coaches (40%)
One-on-one support for students with learning difficulties (34%)
Additional classroom teachers to cut class sizes (21%)
The AEU's deputy federal president,
Maurie Mulheron
, told the
ABC
that while the funding was having a positive impact in terms of student support, there were inconsistencies in the administration of funding in different states.
"Each state has got some different challenges and that's why we're saying that we need the Prime Minister to show national leadership and push for the Gonski original plan to be implemented in full for all states and territories," he said.
Mulheron added there were significant disadvantages among schools in outer suburbs of the metropolitan cities and in depressed rural areas and that Gonski funding was not being supplied equally to these areas.
The survey also found that teachers are being put under increasing stress by taking on more administrative duties.
In a statement, AEU federal president, Correna Haythorpe, said the survey revealed shortfalls in budgets and staffing, and public schools' dependence on fundraising.
"We need
Malcolm Turnbull
to match Labor's commitment to funding Gonski in full and investing an extra $4.5bn into our schools in 2018 and 2019 – to allow schools to build on the success they are already starting to deliver," she said.
"He must not walk away from federal funding of public schools – a move which would end needs-based funding and mean many schools would not reach the funding levels they need to give their students a quality education."