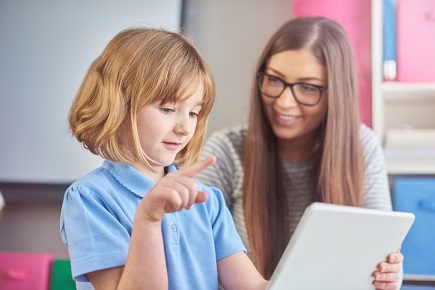 One of the most daunting situations for a student leaving school is not having any idea what career they want to pursue. This can lead to feelings of confusion, frustration and even anxiety.
It's also not uncommon for students to leave school and start studying for a certificate or degree, only to find that it's not quite right for them.
As the saying goes, do what you love and you'll never 'work' a day in your life – and for many students, this drives their study options when they leave school in Year 12.
For students, the trick often lies in finding a higher education course that suits their personality; because it means they're more likely to enjoy it, stick at it and in the long run end up with a more successful career path.
To help young people across the state achieve this, the NSW Education Department has launched a new online career tool designed to enable students to link their passions and potential career paths.
The LifeLauncher tool asks a series of questions based on interests, abilities and school subjects before narrowing down and suggesting potential study and employment choices for life after school.
Dr Geoff Lee, NSW Minister for Skills and Tertiary Education, said when students choose courses that are aligned with their interests and skills, it creates a "win-win" situation for both the individual and their learning community.
"Students are more likely to be engaged in their course work, because it plays into their natural strengths, and can increase the likelihood of them pursuing a career related to their study options," Minister Lee told The Educator.
Students must choose career paths wisely
Lesley Stewart is a mother of twins, Lily and Angus Nicholls, who are completing Year 12 at Quirindi High School this year.
She says students can't pick a career based on what is popular or just for the sake of a quick decision.
"Our kids need to do something they care about, something they are excited to commit to," she said.
Liz Brownhill, mother of Archie who is studying at Shore School this year, based in Spring Ridge, regional NSW, said that when she first left university, she worked in a retail store because it was an "easy option".
"I got promoted quickly, but realised I hated my job and was miserable," she said.
"I quit not long after and since then, I've appreciated how important it is to pick a career based on your interests. I've really tried to help my kids to understand that."
'This could be more helpful than an outsider's opinion'
Evie Saville is a 16-year old student at Blue Mountains Grammar School. Saville has just finished year 11 and will begin year 12 next semester.
She was recently elected as Sports Captain and is currently looking at universities where she'd like to study for a career in science of health.
Saville was aware about university prerequisites when picking subjects for Years 11 and 12, however she has predominately picked subjects she is passionate about.
"I have felt overwhelmed about exams because I know it could affect my options at uni, but I understand that I'm only in Year 11, and there is no use burning myself out early before my HSC and not feeling ready for the HSC," Saville told The Educator.
"I know I will definitely feel more stressed before my Year 12 exams."
Saville said she is confident that the LifeLauncher tool will help to reduce her anxiety.
"I know this could be more helpful than an outsider's opinion a student's career choice. I think young people will be attracted to it for fast answers that will help to reduce confusion around potential career choices," she said.
Sebastian Mannes, a 17-year old student at Blue Mountains Grammar School, has just finished Year 11 and will begin Year 12 next semester.
Mannes is beginning to look at universities and think about potential careers but has not decided what he will pursue after the HSC.
"I feel that out of my friends at school it is pretty equally divided in terms of those who have chosen a path and those who are unsure," Mannes told The Educator.
"Some friends have discovered what they want to do, but lots of my friends are also like me and don't have much of an idea about post school careers yet. It isn't uncommon for people in my year group to talk about it, though."
Mannes said that when it comes to exams, he tries not to focus too much on what his score will mean for any future choices.
"Although as I come up to the HSC, I do think this is something I could easily become overwhelmed with," he said.
"I would definitely use LifeLauncher. I think another perspective would be very useful in providing me with an idea of a career path that best suites me or a career I could get the most out of."