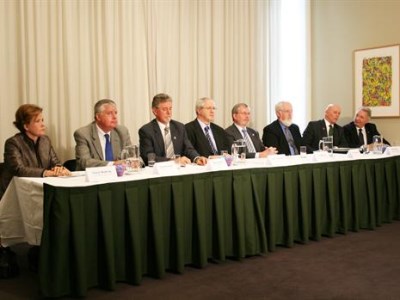 If there's a sharp rise in violence against principals, the Secondary Principals Council hasn't seen any evidence of it.
Last week, the
2014 Teachers Health Fund Principal Health & Wellbeing Survey Report
showed that one in four principals report having been the victim of physical assault by a student.
The report, generated by the
Australian Catholic University
(ACU), showed instances of parents threatening violence against principals had increased from 19% in 2011 to 25% in 2014, and violent threats made by students have increased from 17% to 24% over the same period.
"Principals regularly face the challenge of communicating the way education policy is both developed and practiced to teachers, parents and students in emotionally charged situations," said ACU
Associate Professor Philip Riley
.
However, Andrew Newman, deputy president of the
NSW Secondary Principals Council
(SPC) which surveys 500 secondary principals in the state, told
The Educator
that to his organisation's knowledge there haven't been any reported cases of violence against principals.
"We don't have any real evidence that that's happening," Newman said.
"The Secondary Principals Council has had its own study on principals' health and wellbeing for the past 15 years, and to the best of my knowledge we haven't had any instances reported to us of where there have been parents and principals coming to blows."
The SPC's annual surveys are comprehensive, involving 500 secondary school principals across the state. The organisation's surveys are also shared with primary school principals.
"It wasn't just our system that was being involved in our surveys. The reviews into our system covered some of the Catholic schools as well."
When asked how principals reacted to last week's findings on parent/student violence against principals, Newman said the news came as a surprise.
"Some of them are wondering where these instances are happening and to whom. Certainly our principals were surprised, and the ones I spoke to about this didn't violence against principals as an issue."