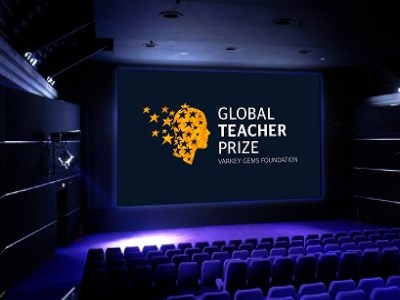 The winner of the Global Teacher Prize, also known as the 'Nobel prize of teaching', has been declared at a ceremony in Dubai.
Taking out the prize was Palestinian school teacher, Hanan al-Hroub, a former refugee who teaches refugee children at the Samiha Khalil High School in the Palestinian city of al-Bireh.
Al-Hroub, who beat nominees from the US, UK, Japan, Canada and Kenya, was presented with the Global Teacher Prize in the United Arab Emirates (UAE), for helping children to learn through play.
She told the audience that "teachers could change the world", the
BBC
reported.
The Global Teacher Prize was founded by the not-for-profit Varkey Foundation after a
2013 survey
found the profession's status was in decline.
Perth primary school teacher,
Richard Johnson
and Victorian teacher, Christian Williams, made it to the prestigious prize shortlist, ranking in the top 40 finalists.
The Rosrata science teacher said he remains committed to raising the profile of teachers in Australia.
"If I had to give a mark out of 10 for how we've progressed in our teaching over the last 10 years, I wouldn't give us a very high mark," he told
Perth Now
.
"We've failed to really let our education systems evolve into that 21st century learning zone."
Hroub, who has detailed her approach in a book titled:
We Play and Learn
told the audience that she was "proud to be a Palestinian female teacher standing on this stage".
She called the prize "a win for all teachers in general and Palestinian teachers in particular".
Hroub said she will use some of the money to promote her education methods and support fellow teachers in the Palestinian territories.
Leaders including Pope Francis, Britain's Prince William, UN Secretary-General Ban Ki-moon, US Vice President Joe Biden and former US President Bill Clinton recorded messages for the ceremony.
Pope Francis announced the winner via video link to the ceremony, which was chaired by the UAE's Vice-President and Prime Minister, Sheikh Mohammed Bin Rashid Al Maktoum.
"You learn how to be social through games as well as learn the joy of life," Francis said.