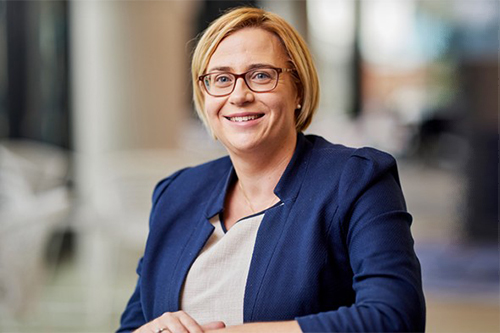 New South Wales Premier Gladys Berejiklian has announced the appointment of Georgina Harrisson as the new Secretary of the NSW Department of Education.
A career bureaucrat, Harrison has over 20 years' experience across a range of government agencies in NSW, the Commonwealth Government, and in the United Kingdom.
Berejiklian said Harrisson takes the reins of education in NSW "during a critical time."
"She brings a wealth of experience in education and government, having worked at the Department of Education in the UK and the NSW Department of Premier and Cabinet," said Berejiklian.
Meanwhile, NSW Education Minister Sarah Mitchell said she "could not be happier" with the appointment and looked forward to working with Harrisson.
"Ms Harrisson has a breadth of experience in the public sector and in education," said Mitchell.
"She is a proven leader who takes on a mantle of responsibility during an exciting time in NSW public education. This government is leading broad reforms in education. We are building evidence based best practice into everything we do, spearheaded by the new NSW curriculum and the School Success Model."
For his part, Dr Geoff Newcombe, chief executive of the Association of Independent Schools of NSW (AISNSW), said that he welcomed Harrison's confirmation, noting her broad range of experience in government – both in Australia and overseas.
"Georgina will bring expertise gained in NSW, Canberra, and the United Kingdom to her role as Secretary of the Department of Education," said Dr Newcombe.
"As Deputy Secretary for four years, including as head of School Improvement and Education Reform for the past year, she is well placed to lead one of the state's largest and most important departments. I look forward to working closely with Georgina to deliver ever improving education outcomes for the state's 1.2 million school students."