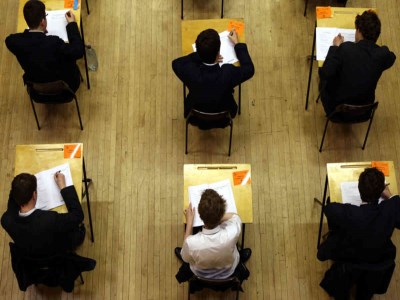 As part of its 2016-17 Budget, NSW will spend $1bn to improve infrastructure and manage unprecedented enrolments.
The funds, which will be spent over the next four years, will also address a long-standing
maintenance backlog
, which has seen many schools struggle with leaky roofs and a lack of air conditioning.
In April, NSW Opposition Leader, Luke Foley, warned that more than 2,000 under-maintenanced public schools were becoming a safety risk to teachers and students.
"I fear if this maintenance backlog isn't tackled as a government priority in this year's budget, we'll be getting to a stage where there will be dangers for teachers and students," Foley told reporters in Sydney.
However, under the NSW Government's plan, funding for backlog maintenance will be doubled from $160m to $330m over two years to address "priority maintenance needs in schools".
In a statement yesterday, NSW Minister for Education,
Adrian Piccoli
, said the increased expenditure will provide more than 1,100 new state-of-the-art classrooms to support a spike in the state's enrolments which are expected to grow by over 45,000 students over the next four years.
"We want to ensure growing neighbourhoods have the schools that families will need into the future," Piccoli said.
"That is why the 2016-17 Budget commits almost $1bn of additional funding on infrastructure over the next four years to respond to enrolment growth, including the new $400m Schools Infrastructure Strategy to focus specifically on growth areas.
"There is also a substantial boost to the NSW Government's maintenance program to keep our public schools in the best possible condition."
NSW Treasurer, Gladys Berejiklian, said the strength of the NSW Budget meant that record funding could be dedicated to ensuring students had both quality teaching and quality environments in which to learn.
"NSW needs world-class schools so students get the support they need to help them reach their full potential," Berejiklian said.
Planning will commence immediately to increase capacity as part of the new Schools Infrastructure Strategy.
New primary schools will be developed at Smalls Road, Ryde and North Kellyville; a senior campus of
Cammeraygal High School
will be established at Crows Nest; and planning for additional classrooms will begin at Willoughby Public School, Willoughby Girls High School, Fort Street Public School, Oran Park Public School, Rosehill Public School and Curl Curl North Public School. More schools will be announced in coming months.