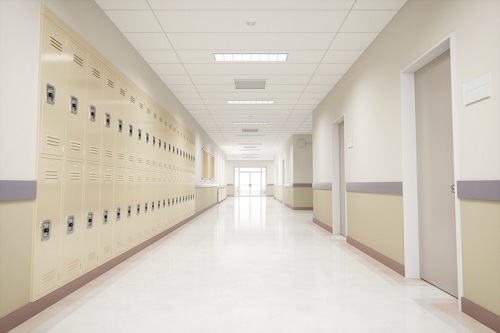 NSW Premier Gladys Berejiklian and Education Minister Rob Stokes today announced that 17 new and upgraded schools would open for the first day of Term 1.
The $6bn infrastructure initiative, which will provide almost 400 new classrooms for 9,000 students across the state, follows calls for the government to respond to burgeoning student enrolments.
The record infrastructure milestone includes eight new schools and nine major upgrades.
"From a brand new high school in Ballina to a new special needs school in Dubbo and hundreds of classrooms across Sydney, we are getting on with the job of delivering world-class schools across our State," Berejiklian said today.
"We are delivering the largest investment in public education infrastructure in the history of NSW."
NSW Education Minister, Rob Stokes, said the strategy is about future-proofing the state's schools.
"We're talking about $ 6 billion spent over the next four years, bigger than we've ever seen in NSW," Stokes said.
"This provides a pipeline of new schools and upgrades across the NSW and is calibrated where we know that growth is going."
The NSW Government's overall school infrastructure plan aims to build 2,000 new classrooms across the state and create s place for an additional 43,500 students.