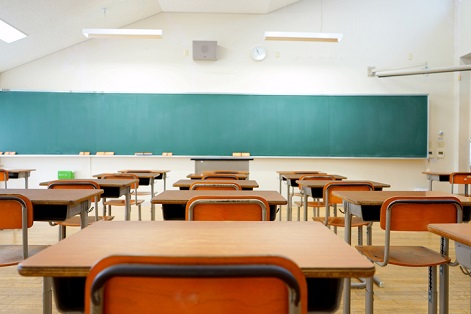 NSW schools are set for their biggest shake-up in 30 years following the release of the interim curriculum review by the state's government.
The review, launched in May 2018, was conducted by Professor Geoff Masters, CEO of the Australian Council for Educational Research (ACER) and in response to concerns that the state's curriculum was not preparing students for the 21st century workforce and economy.
The new changes proposed by the review include a de-cluttering of the state's curriculum and a renewed focus on maths English and science.
'A back to basics approach'
NSW Premier Gladys Berejiklian said the Government "strongly supports a back to basics approach" to the curriculum.
"Students need to have strong foundations in maths, English and science to be prepared for the jobs of the future and for attaining lifelong skills, Berejiklian said.
NSW Education Minister, Sarah Mitchell, said the draft curriculum review has indicated "significant change" is required to the NSW curriculum.
"This is the first review of the curriculum to be done in 30 years. It's a great opportunity for us to reflect on the future of education in NSW and make changes to meet the needs of today's society," Mitchell said.
"Students need to be equipped with strong literacy and numeracy foundations to succeed in the 21st Century. We want a curriculum that leaves no student behind while stimulating students who are advancing faster than others."
'Removing ATAR would undermine HSC'
The report said teaching and learning in the senior secondary school are perceived to be "overly focused on examination preparation, maximising the Australian Tertiary Admission Rank (ATAR), and university entrance."
"[The curriculum ] is insufficiently focused on equipping every student with the knowledge, skills and attributes they will require for further learning, life and work," the report's authors said.
However, NSW Teachers Federation (NSWTF) president, Maurie Mulheron, said there will always be a need for an objective academic measure as a standard for entry into university.
"To lose the ATAR would mean that other filtering and selection methods could be used, which will not reflect the actual curriculum of years 11 and 12," Mulheron said.
"This could greatly diminish the importance of the HSC but more importantly the academic rigour of years 11 and 12."
Mulheron said that removing the ATAR would risk creating "a plethora of market-based entry requirements with a lack of uniformity, a threat to academic standards and a decoupling of university admission from the senior school curriculum."
"People need to be very careful of what they wish for," he said.