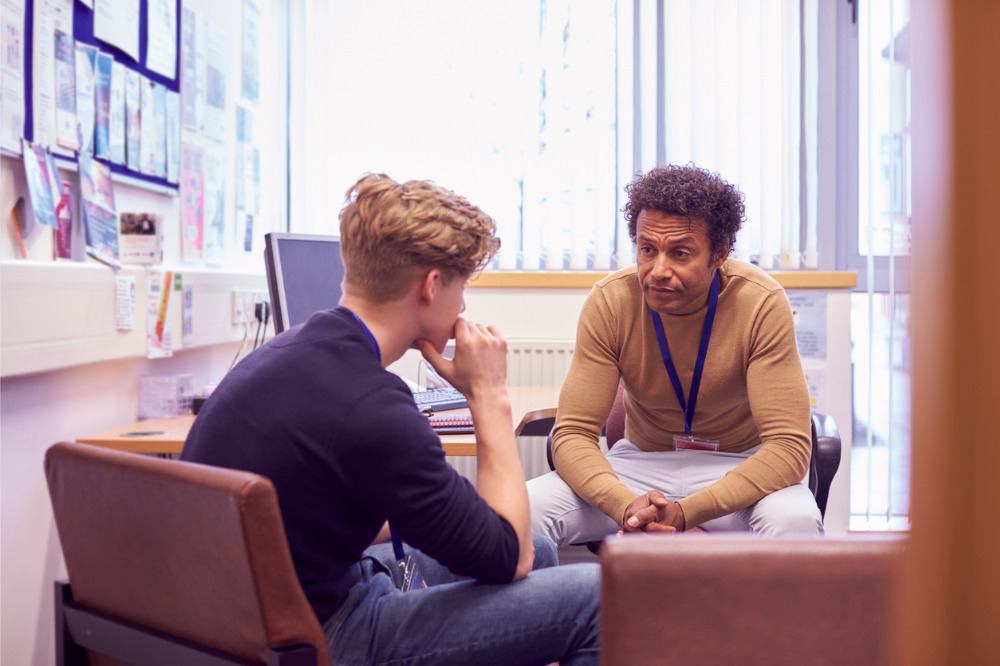 In August last year, a major study found that 40% of girls and just over 40% of boys reported they had been sexually harassed during Term 2.
The findings led to calls from experts for a greater education about safety, consent and respect in the state's schools.
Recently, NSW Police Child Abuse and Sex Crimes Commander Det Supt Stacey Maloney discussed sexual violence issues with more than 100 independent school principals and representatives from the government and Catholic school sectors in a statewide AISNSW-organised webinar.
In the days that followed, the Association of Independent Schools NSW (AISNSW) announced the creation of a new Student Safety and Consent Unit that will work collaboratively with schools and statutory authorities, including NSW Police.
The high-level team will support NSW private schools on safety, consent and respect by equipping students with the knowledge and understanding to respond to these issues.
AISNSW chief executive, Dr Geoff Newcombe, said the new Student Safety and Consent Unit will enhance the support AISNSW currently provides to member schools and their leaders to ensure the safety and wellbeing of students.
"The role of a school leader is multi-faceted and ever-changing; along with a focus on improving educational outcomes for students, school leaders must also ensure the safety, welfare and wellbeing of students in their care," Dr Newcombe told The Educator.
"Building a culture of safety in the school requires a child centred mindset in relation to every decision a leader makes on a day to day basis".
Dr Newcombe said there are laws that set out school leaders' responsibilities to ensure the safety of their students – Child Protection and Work Health & Safety legislation and regulations being just two examples.
"Schools also have a common law duty of care for their students which is elevated due to the vulnerability of children," he said.
"School leaders also use strategies across their educational and operational practices to manage risk in relation to sexual assault, child abuse, bullying and harassment, physical and psychological injury, and educational neglect".
Strategies for schools
Ensuring that child safety is embedded in institutional leadership and governance;
Providing avenues for students to participate in decisions that affect them and take them seriously;
Planning curriculum-based safety, welfare and wellbeing supports for students;
Providing school counselling and pastoral care programs;
Involving parents and school communities in child safe practices;
Promoting inclusivity and ensuring diverse student needs are supported;
Engaging safe recruiting processes and screening practices (staff reference checking and working with children checks);
Facilitating staff professional learning around the risks that exist for children at home and in organisations;
Facilitating staff professional learning around professional boundaries, reportable conduct and reporting requirements;
Ensuring physical environments that are open, transparent with line-of-sight supervision for all areas;
Dr Newcombe pointed out that there are other existing resources for principals who are mindful of improving student safety and wellbeing in their school.
"School leaders may also access the Australian Student Wellbeing Framework, a national tool that supports schools to create learning communities that promote student safety, wellbeing and positive relationships," he said.
"Leadership is one of the Framework's five elements. It is based on the principle that principals and school leaders play an active role in building a positive learning environment where the whole school community feels included, connected, safe and respected."