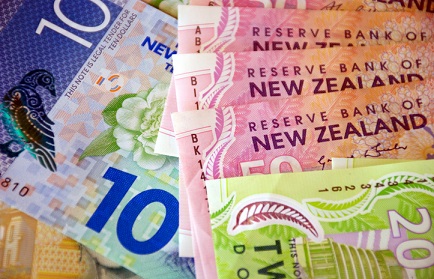 A report released by New Zealand's Auditor-General has found that 84 schools breached spending rules last year.
The report, released on Monday, revealed that some schools splashed out on overseas travel, a $7,000 staff party and gifts for principals including a ride-on mower and "well-being" payments.
According to the audit, 31 of those schools committed similar breaches the year prior.
New Zealand's Prime Minister, Jacinda Ardern, called the spending "hugely surprising".
"I would find that hugely surprising given the environment our schools are operating in. And particularly parents who are paying donations I think would also be surprised by that kind of spending," Ardern said.
"Unless that ride-on lawnmower was given to him so he could chop the fields of that school, I would be very surprised by that. It's not something I have been briefed on."
The Ministry said any action it takes will depend on what it finds after speaking to the board.
New Zealand Principals Federation (NZPF) national president, Whetu Cormick, said that while the findings were unfortunate, the report identified a very small number of the country's 2,400 schools.
"We need to keep this in perspective. I would expect that every school in New Zealand would have a financial management policy that would clearly outline how the finances are managed," Cormick told
The Educator
.
"Within that policy would be a gifts policy that all schools would have. Through the audit process these issues were identified, and that reflects the robust nature of the New Zealand education system and the audit process."
Cormick said now that the report has been released, he hopes the Board of Trustees will take note of what the auditors are saying about how schools' finances are being managed.
'Schools running on the smell of an oily rag'
A report released in January found that New Zealand's principals have been pushed to the brink as they try to manage huge workloads with minimal resources.
The Principal's Health and Well-being Survey 2016, commissioned by primary sector union, the New Zealand Educational Institute (NZEI), spoke to 398 principals (20%) across the country, and 14 deputy and assistant principals.
According to the data, 72% of school leaders work more than 51 hours per week, and 25% work more than 61 hours during term time.
Cormick said many New Zealand schools are not funded to a sufficient level to enable them to function as well as they could and are "running on the smell of an oily rag."
"We have seen an increase in special needs, severe behaviour and mental health issues, and schools have been stretched to spend over their budgets to ensure that these young people have their needs met," he said.
"However, the previous government denies this, and we argue that there hasn't been an overall increase in the operations grant for some time. Principals and boards of trustees are trying to manage already over-stretched budgets."
Related stories:
Principals 'only just surviving' – report
Principals call for school closures to save money