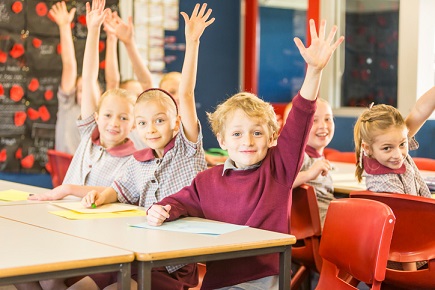 The OECD's 2017 Education at a Glance report shows that Australia's education system ranks amongst the world's best with high levels of access, participation and attainment and strong employment outcomes.
The report provides key information on the output of educational institutions, the impact of learning across countries and the learning environment and organisation of schools.
Federal Education Minister,
Simon Birmingham
, said that while it can be difficult to compare with countries where higher taxes help fuel government spending at the expense of personal contributions, the figures show Australia performs "extraordinarily well on the world stage".
However, Birmingham cautioned against Australia's education system "resting on its laurels".
"From early learning and child care to schools, universities and vocational education, the Turnbull Government has been delivering reforms and investment to ensure Australians get the education and training they need to succeed," he said.
"This report highlights that investment in Australian education accounts for 5.8% of GDP compared to the OECD average of 5.2% and while we will continue to boost that investment, we're also focused on making it an effective investment."
Birmingham said spending as a percentage of GDP on higher education in Australia increased to 1.6% of GDP– higher than last year's report and above the OECD's average of 1.4%.
"The increase in higher education funding in Australia between 2005 and 2014 was the third highest in the OECD," Birmingham said.
"It's clear that Australian higher education institutions can learn from their peers overseas that may have less investment but stronger performance when it comes to various international rankings."
Birmingham said that while a strong level of funding for schools is vital, what's more important is how that funding is used, especially when Australia's education performance has plateaued compared with other OECD nations.
"Now that record needs based funding is locked in, I've asked
David Gonski
and a panel of leading education experts to look closely at the most effective programs and initiatives for our schools that will boost student outcomes and set up this and future generations so they can reach their full potential," he said.
In August, the Federal Government unveiled
sweeping changes
to Australia's standards that will see student teachers need to pass a performance assessment before they can graduate.
The Graduate Teacher Performance Assessment (GTPA) project – referred to as "an authentic, research-led teacher performance assessment" –creates an evidence-based benchmark to measure current teaching standards against.

Under the new rules, all new teachers will now need to pass a performance assessment before they can graduate.
Birmingham said that in order to get the best outcomes for students, Australia needs the best quality teachers in its classrooms.

"Graduate teachers deserve to know that they have the skills to succeed in the classroom just as students, parents and principals deserve to know that new teachers have been given the best possible skills," he said.
Related stories:
OECD probes impact of school funding for first time
Australia risks 'downward spiral' in school achievement