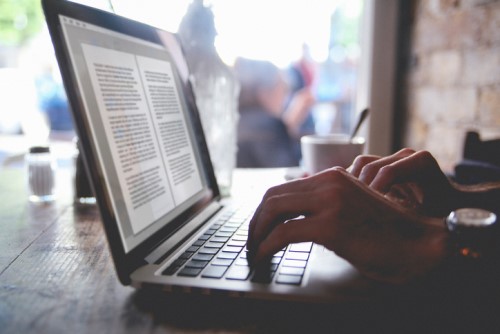 Last week, the NSW Education Department and Teachers Mutual Bank launched a joint initiative that will see five exceptional educators showcase their teaching expertise through a dedicated YouTube Channel.
The Learning Edge project will highlight the innovative ways in which public secondary school teachers are going above and beyond to create better learning experiences and outcomes for their students.
Peter Davis – is a curriculum consultant with the NSW Education Department, and the head teacher of technology at Normanhurst Boys High School. He says what makes for great teaching is too often hidden behind closed doors.
"A platform to share teaching expertise can reveal this mysterious black box and make it transparent," Davis told The Educator.
"Classroom skills in relationship building, questioning, feedback and management, along with clear communication, deep subject knowledge and expertise, are all transferable through the digital screen when properly produced," he said.
What gets teachers out of bed in the morning?
Davis says shared expertise enables educators to reflect upon their own practice and analyse how their teaching adds value to the educational outcomes of their students.
"A platform to share teaching expertise provides validation and a celebration amongst educators, their peers and the broader community of this profession," he explained.
"What gets each teacher out of bed in the morning? This platform would provide insight as to why the teaching profession is a career committed to hope, change and the future."
Davis says students in todays connected world are raised "unavoidably immersed" amongst screens, streaming digital media.
"These digital natives are most familiar with learning from anywhere and at any time. They can find online answers to questions before their teacher has proposed a solution on the smartboard," he said.
"They play in virtual and augmented worlds and, as consumers of digital media, are accustomed to the tricks of clickbait, screen engagement and user experience often to the point of distraction."
'The medium is the message'
Davis says the internet has flattened old hierarchies of how information is accessed and delivered.
"Textbooks are replaced by interactive, multimedia and immersive educational experiences," he said.
"Students visit CERN, NASA, World class Art galleries and Museums through virtual excursions. They can join forums and chat groups to pursue their passions, deep diving online into their interests."
Davis says all of this online, 24/7 available information means that the role of the teacher has changed.
"The 'sage on stage' now requires wisdom not to compete with evolving technologies, but to become literate in their use," he said.
He says that teachers need to discern and discriminate, not only between the quality of the information available, but how best – and in what format – to deliver this information so students can best process it into knowledge.
"Education has always been about transferring expertise, key concepts and deep knowledge. This hasn't changed. The channels for knowledge transfer are rapidly evolving," Davis said.
"This speed of this change demands us educators revisit McLuhan's observation that 'the medium is the message'. In doing so, we can help advance how education is delivered in 2019, and beyond."