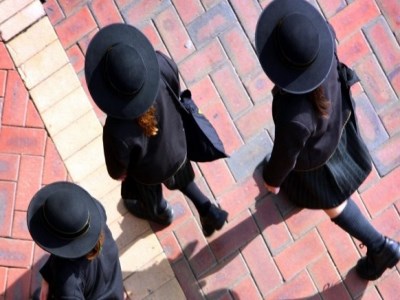 What is wrong with Malcolm Turnbull's priorities if he can offer $24bn in tax cuts to business but won't invest the money to ensure all Australian children get a quality education?
We are just nine months away from the start of the 2018 school year and we still have no idea how any of our schools will be funded.
There is now yet another delay to the development of a new system, with Simon Birmingham admitting he has nothing to offer state education ministers when they meet him in Hobart today.
He now wants another meeting just before June's COAG meeting – the government's self-imposed deadline for funding agreements to be decided.
He is clearly aware that not a single state supports a new funding model, and is running scared from the damage that ending Gonski will do to our schools.
The Turnbull Government is determined to ignore the evidence that Gonski is working and wants to implement its own system which will end needs-based funding.
There can be no doubt that Gonski is affordable. The difference between the full six years of Gonski funding and what the federal government offered in last year's Budget is $3.8bn.
There is also no doubt Gonski is working. Schools are able to provide more support for students who need extra help through literacy and numeracy programs, smaller classes, speech pathology or more in-class support.
These programs are changing the lives of students.
Take Berserker Street State School in Rockhampton. This is a school in the most disadvantaged 5% of schools in Australia, with high numbers of low-SES, refugee and Indigenous students, which has seen its results improve vastly since it began getting extra funding in 2014.
With its Gonski funding, the school has been able to provide all students with access to a laptop, bring in its own speech pathologist to deal with the many students with speech difficulties, and employ more teachers' aides and literacy and numeracy specialists in classrooms.
It has also made all excursions free and provided a basic uniform to all children, so that they are not excluded from anything due to their personal circumstances.
The result is better results in literacy and numeracy, higher attendance and less disruption in class.
Principal Rebecca Hack says that: "The problem is that so much of what we do is dependent on funding and, if our kids don't get that support here, they won't get it anywhere else."
That is the key. If we want all children to have the same opportunities, we need to fund our schools based on student need. We know that disadvantage is not evenly spread through our community, and that some schools have always had higher concentrations of students who need extra help.
Unfortunately Australia still has some of the developed world's biggest gaps, both in resources and achievement, between schools, and these are dragging down the performance of our school system.
Last month's global PISA and TIMSS reports confirmed that, by Year 9, the gap in results between students from advantaged and disadvantaged backgrounds is three entire years of schooling.
It's not a secret, but it is a scandal that achievement at Australian schools should depend so heavily on students' postcodes.
Gonski funding is a long-overdue attempt to address the disparities in past funding systems which were not needs-based and saw the biggest funding increases go to private schools.
What is the Federal Government's alternative?
There's no detail. All we have heard are thought bubbles from Simon Birmingham about redistribution between states, and removing funding from some over-funded private schools.
What is clear is that Malcolm Turnbull has no interest in funding schools on the basis of need. He wants a system where the best-resourced school systems get the same increases as the worst-resourced.
Our teachers are committed to the goal of ensuring every child can reach their potential at school, and so are the parents who spend hours raising funds through quiz nights and fetes so their school has the resources it needs.
We need the same commitment to schools funding from our political leaders, and we need Malcolm Turnbull to accept the evidence Gonski is working and fund it in full.
Cutting company tax may please business in the short-term, but an investment in making sure all of our students leave school with the essential skills they need for the 21st century workplace will deliver a far better dividend for our nation in the long-term.
Correna Haythorpe is the federal president of the Australian Education Union (AEU)