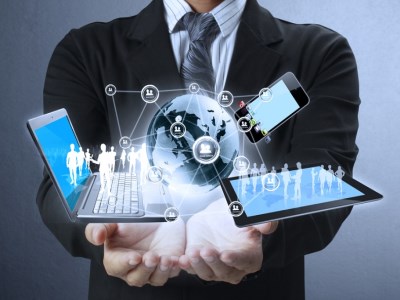 Technology and online communication in education has come a long way in the past decade. Where once it was the norm for teachers to predominantly work from text books and whiteboards, this way of teaching is now considered out-dated and largely redundant.
As schools strive to give their students the means to be ever more productive and creative in their learning, the pitfalls of operating without the latest technologies are becoming glaringly obvious.
Technologies such as Office 365 arm schools with a platform that delivers enhanced communications, collaboration and anytime access that offer teachers and students the best opportunity to thrive in their careers and education. It also gives students access to the technologies they are likely to use on a daily basis in their future careers.
However, investments in new technology can be a daunting prospect and must be sold to the budget-conscious school boards.
So what should you emphasise when selling Office 365 to the board?
Office 365 is not just another technology cost for little in return
While many teachers who have firsthand experience of Office 365 recognise the benefits of the technology and its potential for significantly enhancing their teaching and students' learning, many school boards view new technologies as just an additional cost and something which is merely "nice to have".
It should be pointed out to the board that Office 365 goes well beyond the Office suite of past years, which simply offered a handful of Microsoft desktop programs. Office 365 includes a whole host of additional services such as email, intranet, instant messaging, presence, voice and video conferencing and file sharing and collaboration, all available anytime, from any device. This allows teachers and students to work when and from a where they want to promote further learning and career development.
Most important of all, rather than having to outlay a large lump sum of money to purchase the required number of Office licences (as was the case with old Office versions), a monthly subscription fee is paid for access to the full range of Office 365 services. And rather than having costs associated with updating IT programs every couple of years, Office 365 monthly subscriptions allow for constant updates of software and services.
Why pay for Office 365 when teachers and students can get it for free?
Office 365 Education is obviously very popular because it is free for schools that are signed up. However, being absolutely free of charge, there are limitations to the services offered and the accessibility. It should be made clear to your school board that Office 365 Education can only be used by teachers and students via a web browser.
To get the full benefits of Office 365, schools will need to subscribe to Office 365 Education E5. E5 enhances the user experience with the ability to have all Office applications accessible from computer desktops, rather than just online. Similarly, by upgrading to the subscription model, school staff and students can access Office apps on their tablets and smartphones, for ease of access while on the move or outside of school hours. Other noteworthy extras offered under Office 365 Education E5 include advanced security for data, the ability to allow people outside your school to join Skype for Business meetings by dialling in from a phone, and Cloud PBX for cloud-based call management to make, receive and transfer calls across all devices.
Because of the obvious limitations of the free Office 365 Education, many schools instead view it as a good option for trialling or giving the board a basic taste of what Office 365 is.
Office 365 grows with your school
Office 365 is available in the cloud, therefore it gives schools the option of avoiding the need and cost of having an on-site server. When operating in the cloud schools can easily scale up subscriptions or storage as needed very easily. Increasing the amount of storage on a server is, however, much more challenging, with the need to upgrade or replace or add more units proving considerably costly.
Adoption success
While many teachers and students are familiar with many of the apps available through Office 365, it is essential to ensure they use all the available services to fully enhance their teaching and education. It is therefore important to integrate Office 365 with the help of an integration partner who is experienced in assisting schools to successfully maximise adoption.
For further information about upgrading to Office 365 Education E5 visit
http://www.icomm.com.au/
Stuart Callaghan is the account director at IComm, an award-winning consultancy and provider of integrated unified communications.