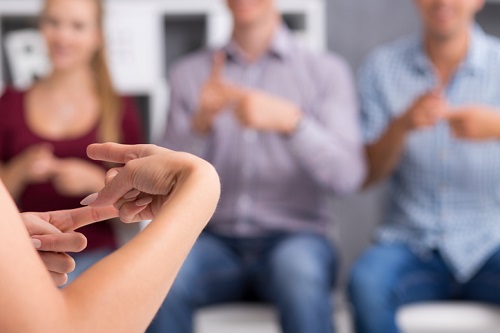 As we head back to school for 2019, we are gravely concerned about the fact that students with disability are starting the year with the unresolved question of how their schools are funded properly to cater for their learning needs
When it comes to school funding, the focus of Australia's political parties should always be, first and foremost, about ensuring that all students are the priority of any policy decision. While there is no doubt that education will be one of the major issues in this year's federal election, we must ensure that political parties understand that they have not resolved the outstanding issue of disability loading and how much funding is required to support students with disability.
According to the latest figures from the Education Council's Nationally Consistent Collection of Data on School Students with Disability, 724,624 Australian students were identified as receiving an educational adjustment due to disability. This is nearly one in five of all school students in this country.
We know about the negative effect that educational disadvantage of any type can have on student achievement. For example, PISA's Equity in Education 2018 report found that, across the OECD, students from socio-economically-disadvantaged backgrounds experienced a performance gap equivalent to three full years of schooling, compared to students from non-disadvantaged backgrounds.
Australia actually has one of the most unequal education systems in the world. According to UNICEF's Innocenti Report Card 15, Australia is ranked 36th out of 41 countries in inequality in pre-school attendance, 25th out of 29 countries in inequality in primary school reading achievement and 30th out of 38 countries in inequality in secondary school reading achievement.
Almost 75% of students with disabilities attend public schools. Our schools work hard to ensure that issues such as access, specialist support, staffing and health and wellbeing are appropriate for their students so that they can learn in a safe environment. However, this comes with extra costs for schools and must be fully resourced.
Under the school funding legislative changes by the Morrison government in 2017, federal funding for students with disability was standardised across all states. According to the formula, a base amount is provided for every student, along with additional funding for any of the three levels of additional support needed by a student with disability – supplementary, substantive or extensive.
While this may have seemed reasonable on the surface, it was in fact a smokescreen for major funding cuts delivered by the Morrison government to students with disability.
Commonwealth funding for students with disabilities was cut for five states and territories in 2018. The worst hit were Tasmania, with funding cuts of 46% from $18m to $9.7m, and the Northern Territory, with a 36% cut from $26.7m to $17.2m.
Public schools are doing their best for their students, but these cuts have an unavoidable impact on their capacity to support all students to access a high-quality education.
Results from the Australian Education Union's latest 'State of our Schools' survey bear this out. Nearly 8,000 AEU members responded to this online survey in 2018, including 697 public school principals, 6,120 public school teachers and 987 public school support staff.
What did it tell us? Sixty five percent of public school principals said that their schools did not have sufficient resources to appropriately meet the needs of students with disability. Eighty-eight per cent of public school principals told us that targeted government funding provided for students with disability was inadequate. Eighty-two per cent of principals lack assistance for teachers in the classroom, while sixty three percent of public school principals lack specialist support for students with disability.
These Morrison government funding cuts must be reversed as a matter of urgency. In addition, the new system of disability loading for school funding must be reviewed to determine the real costs of ensuring that all students with disability can access a high-quality education.
And we need to go even further than this. All political parties must understand the urgent issues around the need for proper funding for students with disability and their families. It is unacceptable that Australia, a nation which prides itself on the notion of a fair go, currently has a federal government that does not consider these students and their needs as a high priority.
As we head into the federal election we need to see clear commitments from all political parties about how they will address the underfunding of students with disability in our public schools. That is what we will be seeking on behalf of our students, their families and education staff in schools.
Correna Haythorpe is the Federal President of the Australian Education Union.