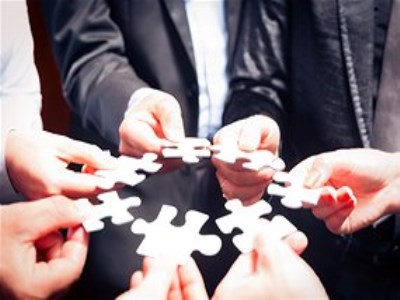 A technology-fuelled revolution is taking place in the education sector.
From tablets to Apple TV's, to laptops and digital whiteboards, Australian students have access to ever more technology to aid learning. Videos providing insight into complex topics and interactive apps are now at teachers' fingertips and homework submissions can be received at any time online. The classroom is now real and virtual, and active 24/7.
However, the benefits of this revolution can only be realised with the aid of decent network connections between devices. Having a high-performing Wi-Fi connection is especially important for Australian schools. The 2015 OECD report on Students, Computers and Learning found Australia to be leading the way in the use of internet within the classroom and the amount of time that students are spending using connected devices. This has been propelled by $2.4 billion of government investment and a broad acceptance of BYO device schemes.
Consider this: if you could connect with other schools online, virtual lessons could be conducted with students in another country to help pupils gain a different perspective, or even to assist with language learning. In other countries, subjects such as maths and economics are taught in students' second language (normally English) to help those students learn two skills at the same time. There is no reason why this cannot happen in Australia: all that's needed is good quality, high-speed smart Wi-Fi and the IT infrastructure already prevalent in schools.
This 'connected education' approach would be most beneficial to those students in rural or small communities where the number of qualified teachers is also declining. These understaffed schools sometimes do not have teachers with the required skills to foster interest and educate students on complex topics. Education partnerships could be set up between schools to tackle these issues and enable access to specialised skills or further learning capabilities.
So why isn't this happening already? One problem is that schools generally have extremely complex Radio Frequency (RF) environments, making it difficult to provide reliable, fast wireless access across the entire campus. A high density of devices, old brick walls, and a lack of wired connections are a problem, along with schools using technology that is already out of date.
For example, most wireless hardware comes with omni-directional antennas which are extremely common and can be bought right off the shelf. The issue is that this type of antenna technology radiates RF equally through 360 degrees, without any ability to control the frequencies.
But overcoming this particular issue need not be an enormous task. Today's smarter Wi-Fi connections can mitigate RF interference, provide the capacity to enable a high volume of connections and the capability to provide connectivity to wireless access points, without the expense of having to build new cable connections. Moreover, advances in antenna technology mean that the latest models can autonomously direct greater amount of RF towards active recipients.
This allows the antenna directs fast, high quality Wi-Fi in the direction to active users rather than the full 360 degrees. When put into a classroom of 20 active devices, users will notice a considerable uptick in Wi-Fi speed and performance and allowing lessons to be more interactive.
In addition, schools should look to deploy wireless hardware that support 'Wi-Fi meshing', a technique that removes the need for extensive site surveys, cabling, configuration, and optimisation adjustments. Under a mesh network arrangement, each hub is just plugged into the nearest power source and connects with one another wirelessly. This alone could save schools tens of thousands of dollars each year.
By harnessing the latest smart Wi-Fi technology, schools can both provide students and teachers with the connectivity required for the ever evolving digital school environment and open doors for partnerships and collaboration between institutions - providing the best education for our students. Wi-Fi enables collaboration within the classroom, providing opportunities across for students and teachers alike, especially with STEM and language classes.
Bringing innovative technology into our schools requires investment in smart technology but ultimately this will provide better learning opportunities for Aussie kids. The use cases of smart technology in the classroom offers are truly endless. We are truly in the midst of an innovation revolution – and technology is essential to ensuring all Australian students benefit from it.
William Ho is the vice-president of APAC sales at
Ruckus Wireless Inc
, a manufacturer of Wi-Fi networking equipment for enterprises and service providers based on smart Wi-Fi-technology.