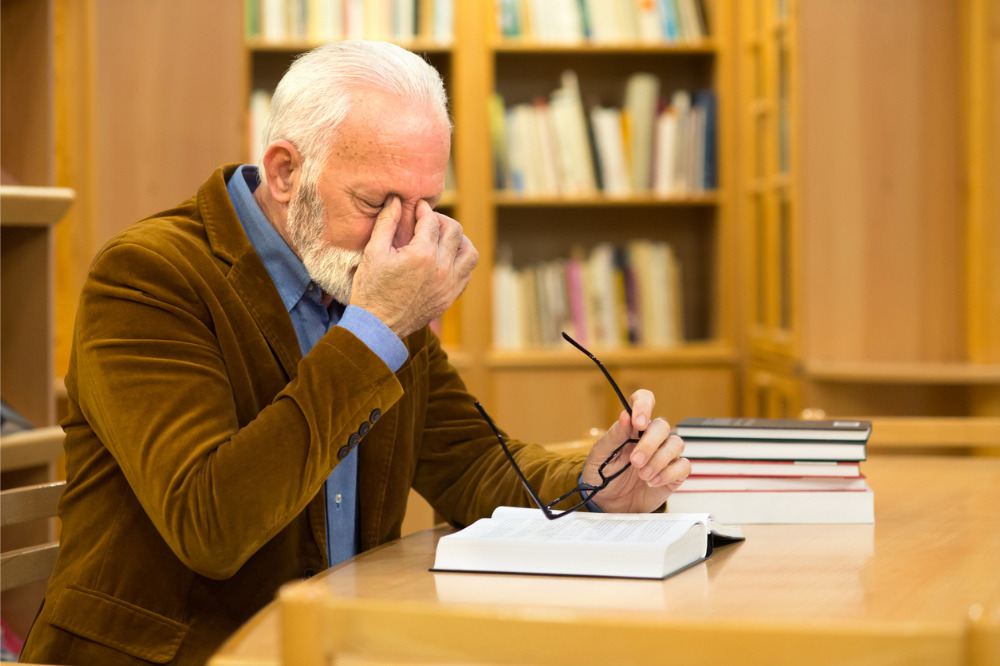 Victorian students in Prep, Years 1, 2 and 12 have returned to school as COVID-19 restrictions ease in some regional Victorian areas. Joining them are vulnerable students and children of essential workers.
The return to school for these regional year groups comes as a huge sigh of relief as the rest of the state continues to experience its sixth lockdown since the start of the pandemic.
However, for parents, students and school staff in the local government areas that remain in lockdown, the fatigue brought on by the lingering restrictions seems to be worsening by the day.
Berwick Lodge Primary School principal Henry Grossek said that while their schools are well primed to move in and out of lockdown, it's clear to see that principals are "emotionally flatter" and frustrated that they cannot finish important work they've started.
"We can't plan anything without being able to finish it. Lots of hard work being cancelled at the last minute, and nothing disappoints you more than doing work in futility," Grossek told The Educator.
"It's disappointing because when you're in the process of rolling out a big project, kids get excited about it. So, the lockdown has created a collective state of down-heartedness in our schools."
Grossek said teachers too are finding it harder to maintain the momentum of enthusiasm that children feed off.
"Teachers have to inspire children, and part of that is enthusiasm, hope and energy, but there's so little of that right now," he said.
"In general conversation, there's a genuine flatness and sense that the spark is being diminished in us all."
Grossek said that the growing focus on mental health is leading many parents to prioritise this important area over that of their child's academic outcomes.
"Anecdotally, we're seeing that more parents are not so intent on children doing all of their work to the level that they were last year. They're saying we need to get through this socially and emotionally, more so than academically," he said.
"We are also seeing that programs are changing in the sense that there is a lot more social communication and mentoring with the kids than high level instructional practice. That's still there, but it's about changing emphasis."
Another interesting finding for Grossek and his colleagues in the principal profession has been a noticeable increase in the number of families deeming their children as "vulnerable".
"Kids can come to school if their parents are defined as essential workers or if the child has a defined disability or are deemed vulnerable but being deemed vulnerable has a certain level of subjectivity to it," he said.
"I'm finding that the number of vulnerable families, to use that term, seems to be increasing this year, and that is another factor playing into the pressures that school leaders are experiencing."
Delta variant a 'game changer'
Grossek said the spread of the Delta variant has been "a game changer" in terms of who can catch COVID-19.
"We all now know that children are more vulnerable to this and more vulnerable to passing it on than the Cappa variant," he said.
"On one hand you want kids to come back to school, but on the other hand, you don't want too many of them. I regularly have sixty kids on site. that's sixty families. If a child gets the virus, the potential for spreading the virus is great, because kids don't wear masks."
Grossek said that because of this, classrooms are "potential hot spots for the super spreading of COVID-19."
"The Department is obviously concerned about this and has given us guidelines as to how to minimise that risk, but some risks are hard to avoid," he said.
"In primary schools where kids don't wear masks, there's no way in a classroom of 20-25 kids that if one has the virus there won't be an incredibly high risk of them passing it on to others…but that has to be married to the fact of what do we do if their parents are essential workers."