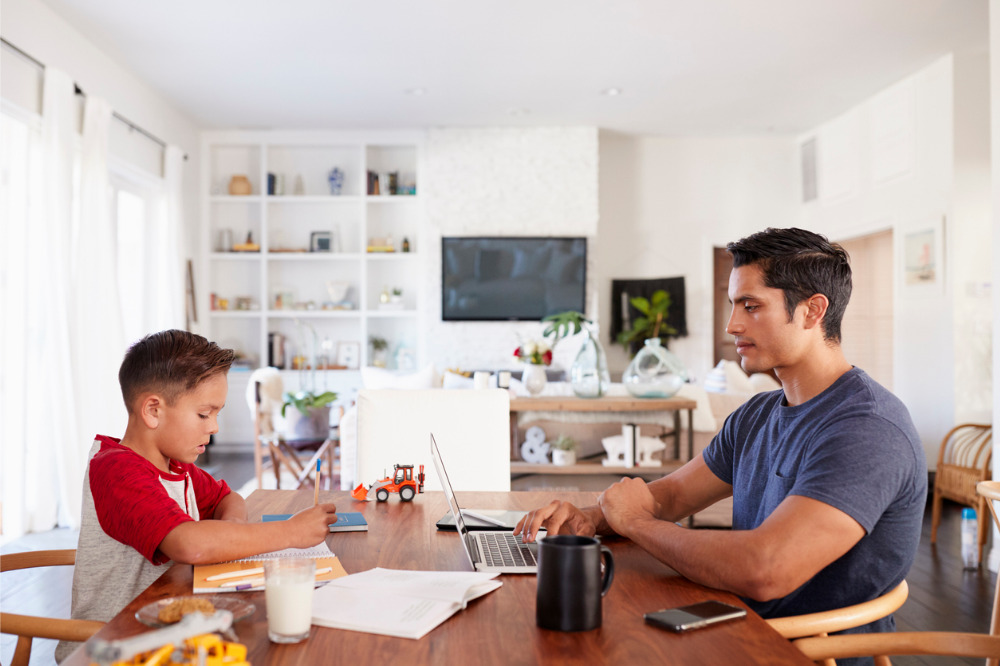 As schools across Australia begin seeing a staggered return of students into classrooms, millions of parents will be breathing a sigh of relief.
At least that's based on the findings of a new report, which found that a third of parents dedicate their entire day to their child's remote learning and 85% of primary parents spend at least a couple of hours per day supporting their child's at-home learning.
The study, by Cluey Learning, found that 46% of parents admit they are "excited/happy" about schools re-opening, while 15% are "anxious/nervous" and 39% reported mixed feelings.
Interestingly, almost one in three parents said they will not send their child back to school when they re-open or they are unsure if they will.
When it comes to the difference between how metro and regional/rural students are receiving live classroom sessions, the study found the former to be significantly more likely to access these resources.
When it comes to teaching basic literacy and numeracy skills, more than one in five parents admit they do not feel equipped to provide the necessary support.
The national survey also revealed that Australian primary children are largely being educated via asynchronous learning methods versus live teaching.
Almost 70% of parents say their child's teacher is delivering learning via worksheets – 44% (asynchronous), pre-recorded classes/tutorials – 25% (asynchronous), live classroom sessions – 24% and no materials or classes provided – 6%
Cluey Chief Learning Officer, Dr Selina Samuels said parents are developing new insight into what their children are doing at school and how their children learn.
"An unexpected benefit to this situation may well be a greater partnership between parents and teachers," Dr Samuels said.
"However, a large majority say that the mode of learning delivery for their children is not in real time. That means that the burden of live interaction and feedback falls on parents, and there is nothing worse than death by worksheet".
Dr Samuels said that in 2017, when Cluey Learning developed its approach to teaching and learning, it "put the real time human connection between student and teacher at its core".
"We know that it is of paramount importance for all students to have at least some direct interaction with an educator, and to receive the personalised input and feedback that really fuels learning," she said.
"Technology, too, is a great connector for this purpose".