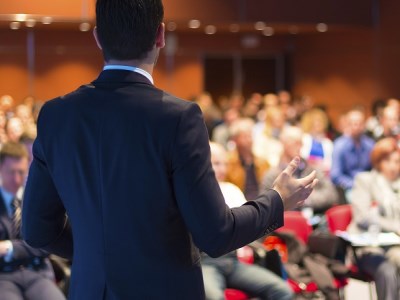 Studies have shown that when students are given the opportunity to discover, develop and apply their talents, their confidence, engagement with learning and outcomes improve.
While most teachers have a good idea of what students need to learn, and why, students can play an important part in deciding the when and the how.
However, despite a strong policy emphasis on the role of schools in fostering student voice, participation and leadership, there is very little literature available mapping current practice.
On November 21, an annual conference will provide teachers with insights into student voice through new approaches to digital technology in History, Geography, Science and English classrooms across Australia.
The Kids' Conference, founded in 2012 by Stephen Spain from the Australian Catholic University (ACU) and Jo Clyne from the History Teachers' Association of Victoria (HTAV), begins Tuesday at 9am at the ACU's Mercy Lecture Theatre.
Students from both primary and secondary schools will present innovative projects relating to History, Geography, Science, English and technologies, and receive a certificate in recognition of their achievements.
Spain, who is the co-convenor and chair of the conference, outlined some of the ways in which the conference offers professional development to teachers.
"We offer a platform to demonstrate creativity and innovation being fostered in within the classroom, with teachers supporting student initiatives as facilitators and co-learners," Spain told The Educator.
"The initiative celebrates student discovery, skills development, sharing knowledge and applying their talents and provides an opportunity for students to demonstrate creative, interdisciplinary approaches to History, Geography, Science and English inquiry."
Another important feature of the conference, Spain said, is amplifying student voice to inform and engage with future learning.
"The conference promotes personalised learning through student centred problem solving and engages students to lead as creative authors of disciplinary knowledge and understanding," he said.


Related Stories:
Inspiring progress through empowerment