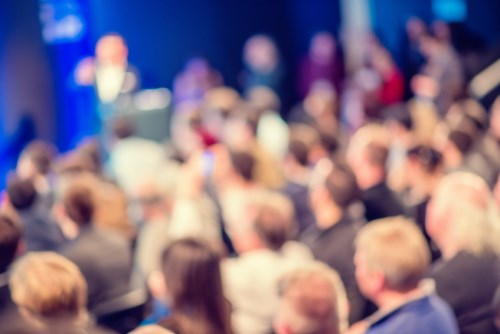 In September, 1,600 principals, school leaders, business managers and educators converged in Melbourne for a key event of the National Education Summit.
The Education Show 2017
, held at the Melbourne Convention and Exhibition Centre, saw over 100 exhibitors share the latest in resources, products and services for Australia's classrooms, schools and teachers.
A brand new feature to the show this year was the Makerspace, which allowed exhibitors to demonstrate a range products, gadgets, technologies and activities that educators can apply in the classroom.
Marie Kinsella, The Education Show's CEO, said a highlight of the exhibition was the broad range of products and services on display, some of which included technology, recruitment, resources, learning programs and training.
"Another major component of The Education Show was the 14 Free Seminars, 24 Exhibitor Spotlight Presentations, 23 Product demonstrations and the co-located conferences which had over 2,000 visits during the two days," she said.
Seven Steps to Writing Success
creator, Jen McVeity, told
The Educator
that she finds The Education Show to be "much less formal than the usual conferences" and allows teachers a better opportunity to network.
"Another benefit is that the event also provides free PD," McVeity said.
"We love exhibiting there as we get to talk to so many teachers and hear what is happening in their classrooms. Many of them are Seven Steps fans so it is like meeting old friends."
Dr David Zyngier, a senior lecturer at the Faculty of Education at
Monash University
, attended the event to discuss his research and knowledge on student engagement.
"The packed audience of teachers and principals asked some terrific questions and made excellent comments on the issue that is an important part of creating a learning and teaching environment where all learners, but in particular those from disadvantaged communities, can flourish," Zyngier told
The Educator
.
"The Education Show itself was, as always, packed with new innovations and teaching ideas for the classroom, for teachers and principals to see in action."
Zyngier added that the organisational aspects of the show were impressive and that "everything worked without a hiccup".
"If I could make some recommendations for future Education Shows perhaps ensure that Universities get their pre-service teachers to spend some time there and secondly to have more displays and sessions specifically for early childhood and lower primary educators," he said.
"But I will definitely be back for 2018."
Next year's event
will be held at the same venue and run from 31 August until 1 September.
Related Stories:
Free seminars offer teachers a PD boost
How your school should use its Gonski money