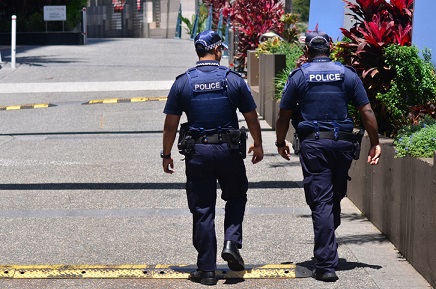 The Victorian teachers union says a plan to embed full-time police officers in schools is about creating division rather than genuinely supporting school communities.

The Australian Education Union (AEU) Victoria branch was referring to the Police in Schools program, unveiled by Victorian Opposition Leader, Matthew Guy on Monday.

Guy said the program would be a "proactive child and youth engagement initiative" to assist police to better engage with young Victorians who are still at school.

Under the plan, the officers would also become "trusted members of the school community" and provide an opportunity for people to seek advice about a range of policing issues, including family violence.

"I want police out on the beat and engaging with the community. Getting involved in communities at the grassroots level is a positive policy that will ultimately reduce crime," Guy said in a statement.
A Police Association survey in 2016 found that Victorians support the objectives of proactive policing, including youth engagement and working with new and emerging communities.

Of those surveyed, 76% said it is "very important" or "quite important" that that the police patrolling within their suburbs have the time to interact with community groups and members of the public.

However, AEU Victoria branch president, Meredith Peace, said Guy was "out of touch" and had not consulted teachers or principals about the plan.

"If Matthew Guy really wanted to help all Victorian children succeed academically and socially he would announce a comprehensive education plan with a commitment to funding our schools to enable them to meet the needs of all students," Peace said.

"This announcement risks creating division in our schools and communities. It is about law and order rather than building genuine relationships between students and the community more broadly, including police."

Victoria Police declined to comment on the Opposition Leader's proposal but said it looked forward to working with whoever wins the Victorian state election in November.


Related stories:
Teachers union asked to explain 'political' emails
School locked down five times this year