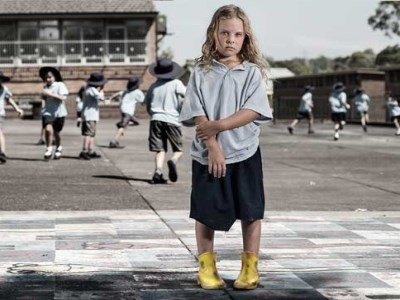 National children's education charity, The Smith Family, says the number of Australian children living in poverty has increased over the past decade, with the trend most striking for children in single-parent families.
According to the most recent data, there are now 1.1 million young Australians living below the poverty line.
The alarming figure comes as the charity launches its 2017 Winter Appeal, which hopes to raise $4.1m by 30 June. The money will deliver education programs for nearly 10,000 disadvantaged children this year.
The programs include the student2student reading program – which helps young students improve their reading skills by pairing them with older 'reading buddies' – as well as after-school Learning Clubs and the iTrack online mentoring program.
"We know that unless we intervene early to help these kids stay engaged in their education, they are more likely to experience hardship as adults, said Dr Lisa O'Brien, The Smith Family's CEO.
O'Brien called on the Australian public to help the charity reach more children.
"With your support, we can stop poor children becoming poor adults," she said.
Key international measures show Australian children from disadvantaged backgrounds are struggling to keep up at school.
The latest reports by the Australian Council for Educational Research (ACER) confirms the gap between advantaged and disadvantaged students is equivalent to around three years of schooling.
O'Brien pointed out that students from low-income backgrounds are often up to three years behind their more advantaged peers in the crucial areas of reading, maths and science.
"The further behind they fall, the more likely they are to disengage altogether. Our goal is to close that education gap to encourage these children to stay in school and finish school," she said.
Last year, Dr David Morawetz, founder of the Social Justice Fund, called on the Federal Government to fully implement the needs-based Gonski funding model for schools.
Following the Prime Minister Malcolm Turnbull's pledge earlier this month to revive and implement the stalled Gonski funding model, schools can now expect $18.6bn over the next decade, starting from 2018.
Morawetz said the Federal Government has "made a good start" by endorsing needs-based funding and enlisting David Gonski to review the planned changes. However, he does not believe the Federal Government's latest funding pledge goes far enough.

"The Federal Government need to provide more funding," he told The Educator.

"They need most of all to devote financial and human resources [excellent teachers and principals] to the schools where most of the disadvantaged kids study."
Poverty in Australia at a glance:
1.1 million (one-in-seven) Australian children and young people live in poverty;

One in three children (32.6%) from Australia's most disadvantaged communities start school already behind in key learning areas, such as literacy and numeracy;

Only 60% of young people from the lowest socioeconomic backgrounds complete Year 12, compared to around 90% of those from the highest socioeconomic backgrounds;

More than 650,000 young Australians (aged 15-24) are unemployed or underemployed;

Families with disability are more likely to live in poverty. Among the 33,000 disadvantaged students supported through The Smith Family's Learning for Life program, 40% of children and 50% of their parents/carers have a health or disability issue.