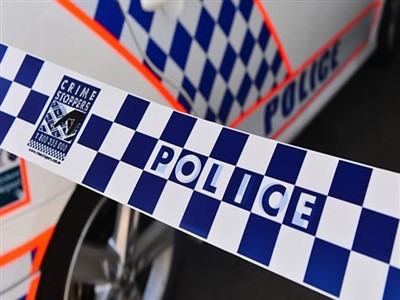 A major police operation has led to the arrest of a man allegedly responsible for more than 2,000 robotic voice bomb and shooting hoaxes in 2016.
Police charged an 18-year-old Israeli national with 74 separate offences which allegedly targeted educational facilities in Australia, shutting down dozens of schools across three states.
The joint operation involved the Victoria Police, the Australian Federal Police (AFP) and other state police forces, which probed 591 threats – 128 of which were made against Victorian schools. Police could not confirm which other states were targeted.
In a statement, the Victorian Police said its E-Crime Squad said they provided "vital cyber evidence" which resulted in the arrest of the Israeli suspect.
"Israeli police acknowledged they could not have done it without us [the E-Crime Squad]," the spokesperson said.
During a string of bomb threats which targeted Australian schools last year, principals suggested that a new approach should be taken when dealing with bomb threats.
Australian Primary Principals Association (APPA) president, Dennis Yarrington, told The Educator that local police and the AFP should be encouraged to pursue measures that can track and identify school hoaxers.

"We are conscious there needs to be support and a response, but we do not want to give promotion that only gives what these people want to see happen," he said.

"Given the reach of extremists, the landscape has unfortunately changed, so there will need to be some high level discussions on measures that provide additional protection and support to school communities."
Berwick Lodge Primary School principal, Henry Grossek – whose school has been the target of a hoax bomb threat – told The Educator his school's phone system is being upgraded so that all calls are recorded.

However, he added the decision would not be "bullet-proof protection" against future hoax calls.

"Recording phone calls is not a bullet-proof protection against future hoax calls – and certainly not computer generated or automated hoax calls," he said.

"For live phone calls it will provide voice detection which may be of added assistance to the police when investigating the call. It also provides an accurate transcript of the call."