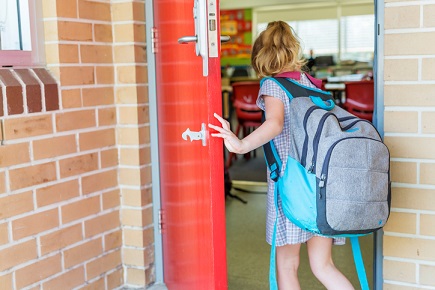 A new report has found that poorer Australian students are 18 months behind their wealthier peers at school, and regional students are on average eight months behind.
The Deloitte Access Economics report, titled: 'Unpacking drivers of learning outcomes of students from different backgrounds', found that if learning outcomes improve by 50% for poorer and Aboriginal students, the Australian economy could benefit from more than $200bn over 50 years.
The report identified teaching practice as the most important factor, which it said is three times more important than the second most influential factor – school leadership, governance and culture.
However, the authors of the study said that while improving learning outcomes has clear benefits, more education research and policymaking is required to address the increasing gap in student outcomes and opportunity.
Federal Education Minister, Dan Tehan, said the report "makes clear that the education system can influence the factors at their disposal to make a positive impact on a student's education".
To address the issues laid out in the Deloitte report, Minister Tehan said the government is providing record school funding, backed by reforms to teacher training that will lift student outcomes.
"We are also asking the states to make improvements as part of the Quality Schools Package," he said.
The Federal Government is also providing $310bn in recurrent school funding to all schools, including $69.7bn for schools in regional and remote Australia over 2018 to 2029.
"There will be more Commonwealth Government money for disadvantaged students through loading payments, including those from remote and regional areas, those with a disability and Indigenous students," Minister Tehan said.
To ensure the effectiveness of the Federal Government's efforts, the 2020 Australian Research Council Discovery Early Carer Research Awards recently approved a research application from the University of Canberra to look into improving education in rural, regional and remote Australia.
Associate Professor Dr Philipp Roberts from the University's Faculty of Education is set to receive more than $400,000 for his research in making sure education meets the needs of rural, remote and regional communities.
In order to better understand "existing and unique knowledges" in communities outside cities, the study will result in a detailed analysis on the school systems, communities and various case studies in six rural, regional and remote communities.
Dr Roberts will also be looking into the influences on curriculum access and achievement as well as how these communities understand educational success.
These will then be used to improve contemporary and metropolitan-focused education.
"It is quite humbling to have that validation and to have the support of the assessment panel and the peak research body. It is career-defining in many ways. Once you are recognised by the ARC, you have made it," Dr Robert said.