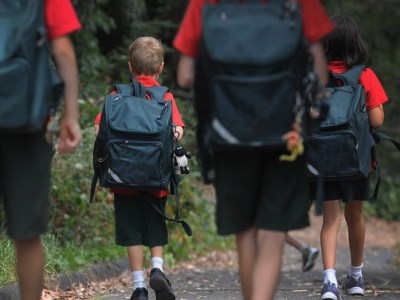 South Australian schools are seeing a spike in the number of their upper primary students being suspended.
New data from the South Australian Education Department reveals that 1,005 students aged 10-12 were suspended in a single term – a 16% increase from the 866 for the same period the year prior.
The figures represent a larger spike than for any other age group.
However, SA Primary Principals Association (SAPPA) president,
Pam Kent
, told
The Educator
that it was important to note that there was likely to be more than just one factor contributing to the rise.
"It is also useful to consider that many of these suspensions would be 'repeat offenders' and this can give a distorted view of the data in terms of assumptions that more children are being suspended," she said.
"The changing parenting styles – and in some ways, lack of parenting skills – contribute to the unacceptable behaviours that children show at school."
Kent added that primary school teachers and principals increasingly have to teach children basic social skills, and the importance of strong values because this is not occurring within the family environment.
"Another factor, especially of repeated poor behaviour, is that parents are increasingly defending their children and not supporting the actions of school staff. This lack of trust in the school's actions is not helpful for children who need to learn from their mistakes, and develop resiliency," she said.
While some parents and educators opt for strict punishment against misbehaving students, Kent said this was not necessarily the better option.
"It is important to develop trusting and respectful relationships between the child, the teachers and school leadership. Children learn best when they understand the relevance and purpose of changing their behaviour, ideally when they are motivated intrinsically – not through authoritative action," she said.
"This is more likely to occur when parents are supportive of the school's actions."
However, Kent added that when the safety of others is compromised, through actual or threatened violence, teachers and school leaders have no choice but to follow through with hard line approaches.
"Beyond suspensions and exclusions are considered to be tough actions," she said.