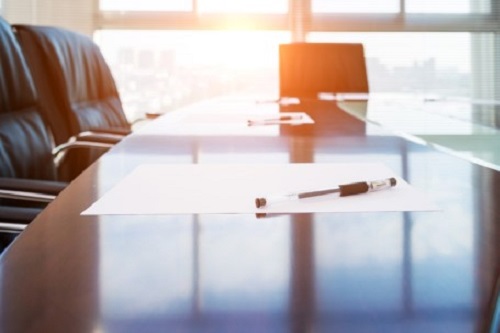 On Sunday, Prime Minister Scott Morrison reshuffled his cabinet, a week after his surprise victory in the federal election on May 18.
The new 22-member cabinet includes a record seven women, as well as the first Indigenous Australian to be appointed Indigenous Affairs Minister. Ken Wyatt said his appointment is a chance to ensure "the greatness of our many nations" is reflected in wider Australia.
Senator Arthur Sinodinos will be recommended as Australia's next Ambassador to the United States, while Senator Mitch Fifield will be recommended as Australia's next Ambassador to the United Nations.
Former assistant treasurer Stuart Robert was promoted to Cabinet and Minister for Government Services and will also oversee the National Disability Insurance Scheme (NDIS).
Susan Ley will become the new Environment Minister, replacing Melissa Price who previously held the portfolio. The Defence Minister portfolio will now be headed up by Linda Reynolds, replacing Christopher Pyne, who recently retired.
Bridget McKenzie will become Australia's first female Agriculture Minister after David Littleproud was given the natural disaster and emergency management portfolio.
One of the Ministers remaining in their portfolio is Federal Education Minister, Dan Tehan, who has been in the role since August 2018.
Other frontbenchers who retained their portfolios include Foreign Minister Marise Payne, Health Minister Greg Hunt, Treasurer Josh Frydenberg and Finance Minister Mathias Cormann.
The Australian Secondary Principals' Association (ASPA) said it congratulated and welcomed Tehan back to the role of Federal Education Minister.
"ASPA looks forward to working with the Minister in a positive and proactive manner, focussing on the leadership in our schools, improving student outcomes and life chances," ASPA president, Andrew Pierpoint, told The Educator.
The Independent Schools Council of Australia (ISCA) also welcomed Tehan's reappointment, saying it looked forward to continuing the "positive working relationship" that the independent school sector had with the Federal Government.
"During his time as Minister for Education Minister Tehan has demonstrated a positive willingness to engage with all school sectors," ISCA executive director, Barry Wallett, said.
"We look forward to continuing our relationship with the Minister's office, including ongoing discussions to ensure the continuation of predictable and stable funding arrangements for Independent schools into the future."
Independent Schools Queensland (ISQ) executive director, David Robertson, said Tehan had "already demonstrated his keen interest in the portfolio and willingness to act on issues".
"This was evidenced by the Federal Government's $4 million flood assistance program for non-government school communities impacted by the major flood event in North Queensland," Robertson said.
Robertson acknowledged the significant additional school funding provided by the Federal Government for all school sectors in recent years.
"As the second largest funding contributor to independent schools behind parents, the Australian Government is a critical partner in the delivery of quality teaching and learning in Queensland independent schools," he said.
The National Catholic Education Commission (NCEC) executive director, Jacinta Collins, said Tehan's reappointment gives him the opportunity to finalise the new school funding arrangements he announced in September last year.
"Catholic Education is pleased Mr Tehan is able to continue in this role," Collins said, adding his understanding of the portfolio and his constructive approach "bodes well for the future".
"A full parliamentary term will enable him to work with non-government school sectors to bed down many aspects of the fairer funding arrangements that are due to commence in 2020."