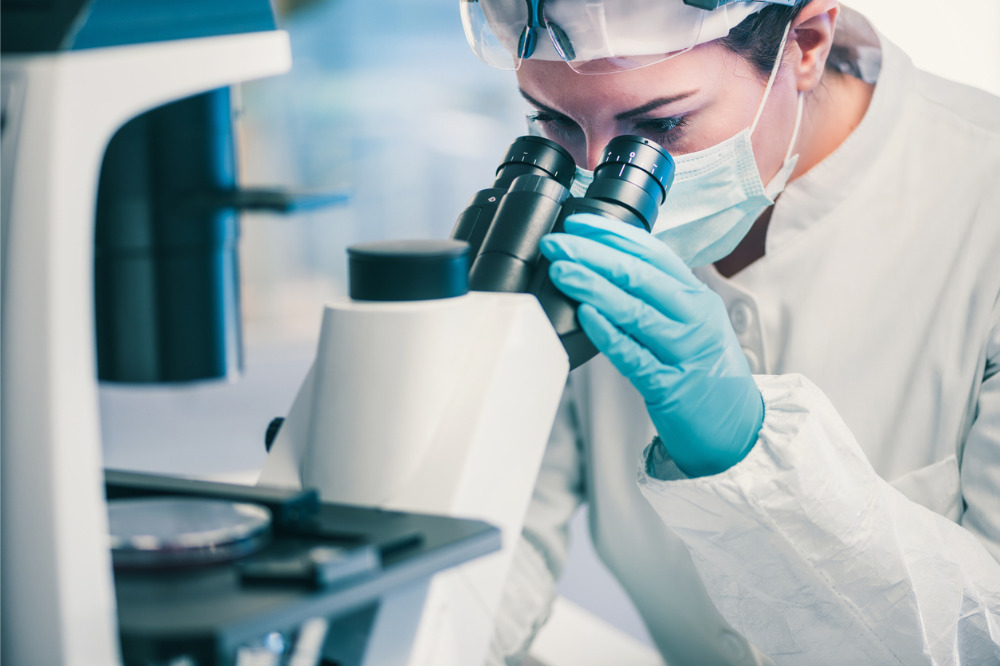 Recent PISA assessments have revealed a significant longer-term and continuing decline in 15-year olds' understandings of how to apply basic scientific knowledge and skills in practical situations.
However, some educators are helping to turn the tables by instilling a love of science in young people and encouraging them to consider a future career in this important field.
On Wednesday night the Prime Minister Scott Morrison and Minister for Industry, Science and Technology Karen Andrews recognised the 2020 Prime Minister's Prizes for Science to ten of Australia's top scientists, innovators and science teachers.
The Prizes are Australia's most prestigious awards for outstanding achievements in scientific research, research-based innovation, and excellence in science teaching.
Bonython Primary School's STEM Specialist Teacher, Sarah Fletcher received the Prime Minister's Prize for Excellence in Science Teaching in Primary Schools for her outstanding contribution to not only her school's STEM program, but also the wider education community in the ACT.
Fletcher is renowned for her innovative and imaginative teaching practices, driven by a firm belief that real learning can only happen when students form an emotional attachment in their learning.
Outside the classroom, Fletcher has been instrumental in the evolution of STEM teaching in the ACT
'All children are born scientists'
In her 15 years on the Science Educators' Association of the Australian Capital Territory (SEAACT) council, Fletcher has organised and run professional learning sessions for science education, including the development and coordination of the annual Primary Science Teachers Workshop. She also leads the Australian National University's Science Enrichment Event, which helps promote science in the Tuggeranong region.
She also created the STEM Specialist Primary Teacher Network to connect with other STEM teachers in the region. The group meets twice every school term to discuss ideas and opportunities in teaching.
"All children are born scientists. They're full of questions and have a thirst to find answers," Fletcher said.
"My role is to make sure that they never lose that thirst, and to create a safe space for them to voice their questions and work towards answering them. What I love about science teaching is that I get to share the excitement with hundreds of kids".
Fletcher said her work is important because science education is an area where a teacher can foster important problem-solving skills that kids will use throughout their lives.
"I hope to give our children confidence in their science abilities, and allow them to imagine that a career in science is possible," she said.
"My greatest sense of achievement is when I run into former students who are excited to tell me about their success. There's nothing that can come close to sharing in the excitement they have in their achievements."
'Helping kids stretch their academic legs'
Another Prize recipient was Willetton Senior High School teacher, Darren Hamley, who received the Prime Minister's Prize for Excellence in Science Teaching in Secondary Schools.
Hamley was recognised for his outstanding contribution to science education at the school and throughout Western Australia more broadly.
His achievements include leading the school's solar car project – where students designed and constructed a full-size solar-powered vehicle that has now been driven twice across a 1,000km section of the Nullarbor – and, empowering his students to use 3D printed replicas of Swan River dolphins to raise awareness of the harm caused by fishing line entanglement.
"I really love being a science teacher. What excites me is that I'm not just teaching students science – I'm teaching them to be scientists. I like to give them projects that really stretch their academic legs," he said.
"In 1993, my school principal asked me to come up with an idea for a new program. I said to him that I'd like to start a gifted education program to help our very brightest students achieve their full potential".
When the program first started, Hamley and his team had 10 students meeting after school. Today, they have more than 360 students and 17 staff in the program.
"One of my most significant achievements has been the solar car program. A group of students built what we believe is the first fully-licensed, zero-emission car in Australia," he said.
"We've driven the solar car for thousands of kilometres, from Darwin to Adelaide and across 1,000km sections of the Nullarbor. My ultimate aim is to drive all the way from Perth to Canberra".
Another strong environmental component of Hamley's work involves helping to raise awareness about the impact of pollution on marine animals such as dolphins.
"A number of dolphins in the Swan River have become tangled in fishing line and rubbish, and we've explored how damage to dorsal fins can affect their swimming performance," he said.
"I photograph dolphins and we use 3D printers to produce models of these dolphins, which we then put through test tanks to assess swimming performance. The project raises awareness to stop this from happening again".
Hamley said his philosophy for education is that he wants students "to burst through the door at home and say, 'You wouldn't believe what I did at school today'".
"I always try to build on the curriculum by exposing students to authentic experiences and inspiring a passion for all things STEM".
The full list of the 2020 recipients is below:
Mrs Sarah Fletcher of Bonython Primary School, ACT for the Prime Minister's Prize for Excellence in Science Teaching in Primary Schools
Mr Darren Hamley of Willetton Senior High Secondary School, WA for the Prime Minister's Prize for Excellence in Science Teaching in Secondary Schools
Professor Mark Dawson of the Peter MacCallum Cancer Centre for the Frank Fenner Prize for Life Scientist of the Year
Scientia Associate Professor Xiaojing Hao of UNSW for the Malcolm McIntosh for Physical Scientist of the Year
Professor Justin Chalker of Flinders University for the Prize for New Innovators
Professor Thomas Maschmeyer of The University of Sydney for the Prime Minister's Prize for Innovation
The ARC Centre of Excellence for Gravitational Wave Discovery (OzGrav) team for the Prime Minister's Prize for Science:

Emeritus Professor David Blair (The University of Western Australia)
Professor David McClelland (The Australian National University)
Professor Susan Scott (The Australian National University)
Professor Peter Veitch (The University of Adelaide)