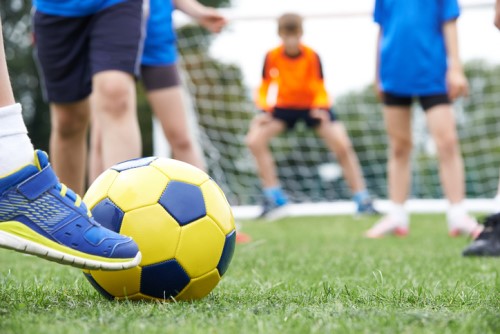 While Endeavour Sports High School strives for excellence in sport, it doesn't do so at the expense of academic achievement.
In August, it won Secondary School of the Year (Government) at the inaugural Australian Education Awards, where nearly 500 principals, department heads and teachers gathered at Dockside, Sydney.
"This is such a fantastic reward for my staff, the students and parents of our school's community – they thoroughly deserve it," James Kozlowski, the school's principal, told The Educator at the event.
"I think we achieved this by having a strong commitment to academic success, quality teaching and learning and lifting expectations for our students and staff – and they deserve all the credit for this."
When it comes to the key strengths of the school's teaching and learning environment, Kozlowski points to the practices of "whole school collaboration" and drawing from "expert research".
"Our approach to providing an incredible teaching and learning environment at Endeavour is predicated upon the belief that through whole school collaboration we can lift standards and support one another to deliver collective efficacy," Kozlowski said.
"We have navigated the minefield of opinions to find 'what works best', based on expert research, and implemented it through whole staff professional learning."
Kozlowski says his leadership team started with the assumption that the most important within-school factor influencing student achievement is the quality of the teaching.
"The evidenced based strategies we employed excluded no one. The message we wanted embraced was that these strategies were for everyone and their success depended on everyone's engagement," he said.
Looking back on the year, Kozlowski said implementing the new Department of Education finance and human resource systems has presented some "interesting challenges.
"These are once-in-a-generation changes that have tested a principal's adaptive leadership skills and have required a sanguine attitude," he said.
"It has been necessary to communicate effectively with staff to ensure that they have been adequately prepared and supported. Obviously, this has occurred while the normal challenges of running a high school continue."
When the school enters the second year of its new plan in 2019, Kozlowski said that embedding an "exciting whole school literacy program" will be high on the agenda.
"We will continue to implement what has been so successful for us over the past few years – maintaining high expectations for all and whole staff professional learning that delivers best practice in all classrooms," Kozlowski said.
"We will also be strengthening our innovative partnerships with elite sporting organisations and universities and acknowledging and celebrating success whenever it occurs."