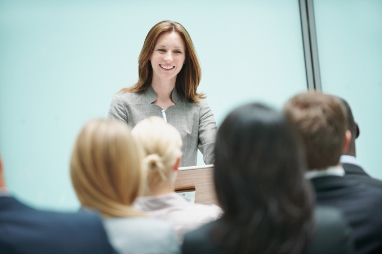 In NSW, plans are underway to reduce the levels of stress and burnout among the state's school leaders, but in the meantime issues such as workloads and offensive behaviours continue to put a strain on the profession.
The latest report into principal health and well-being in Australia shows that despite some minor improvements, school leaders in NSW are facing extraordinary pressures on top of what is already a complex and demanding role.
In an effort to provide greater support for principals, the NSW Government announced that $50m in flexible funding will allow school leaders to hire business managers who will oversee administrative duties and help principals focus on teaching and learning.
This week, the Department held the first of 10 state-wide forums aimed at directly engaging principals about the impact of government policy on schools.
On Tuesday, more than 200 principals gathered in the NSW city of Newcastle to speak with the Secretary, Mark Scott, Deputy Secretary School Operations and Performance, Murat Dizdar, and Deputy Secretary Educational Services, Georgina Harrisson.
The Newcastle event kicks off a three-week tour of NSW, with the education leaders aiming to meet with as many principals as possible during the forums in regional and metropolitan centers.
Education Forums for Principals will also be held in Coffs Harbour (27 February), Tamworth (28 February), Batemans Bay (5 March), Wagga Wagga (6 March), Dubbo (7 March), Sydney (12-13 March), Penrith (14 March) and Liverpool (16 March).
Scott said the Department wanted to provide better support at every level in schools so that principals could deliver "outstanding growth and improvement" for their students.
"We are keen to connect directly with principals about how we can best meet the needs of the students in our care and support our schools," Scott said.
"It's an opportunity to go into more depth on how we want to support the work of principals and enhance the educational services on offer to our schools."

Related stories:
Taking PD support to the next level
How principals can benefit from a leadership coach
'There is no more important job in our system'