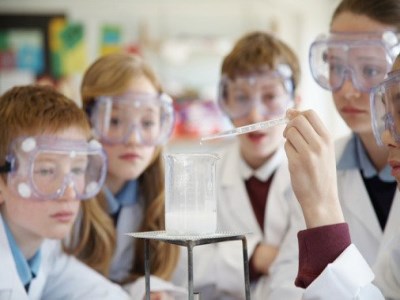 This week, Victorian Department of Premier and ­Cabinet secretary, Chris Eccles, lead a delegation to the Chinese city of Jiangsu to discuss ways to improve Australia's stagnating STEM outcomes.
The Victorian Government is aiming to increase the number of high-achieving maths and science students in Year 9 by 25% and 33% respectively – a target they hope will be made more achievable through crucial insights into how China is driving improved STEM outcomes in its classrooms.
China was chosen because of its high-achievement in STEM outcomes, which have shown one-in-four students reaching the top band for maths and scoring more than 40 points above the OECD average.
However, one principal says while there is nothing wrong with exploring opportunities for good teaching and learning practice abroad, they have reservations about the value the trip has for improving outcomes locally.
Berwick Lodge Primary School principal, Henry Grossek, told The Educator that he believes the challenges that Australia faces in STEM have more to do with factors other than quality teaching methodology – which was the main focus of the visit by education policy leaders.
"If it were that simple, we would have long ago been on top of the teaching of mathematics and science in our schools," Grossek said, adding that Australia's problems in this area arise largely because of "structural factors".
"Firstly, we have a dearth of highly qualified science and mathematics graduates choosing a career in teaching because of the relatively low pay and conditions of the profession, not to mention its status in the community," he said.
"Secondly, students aren't choosing science and mathematics courses because careers in those areas aren't in great supply here. R&D in science has been pared back and engineering careers and the related area of manufacturing are increasingly going off-shore."
Grossek said that unless people are interested in working overseas, the prospects of a STEM career in Australia are limited.
"Those factors won't be addressed by visiting foreign countries to cherry-pick their STEM teaching approaches," he said.
"Besides which, it's questionable as to whether importing other countries' teaching practices in our schools is worthwhile, given that education is woven within the cultural fabric of nations."
Grossek said that while this might be tempting to do, it is "more complex to achieve the outcomes desired than might appear at first sight".