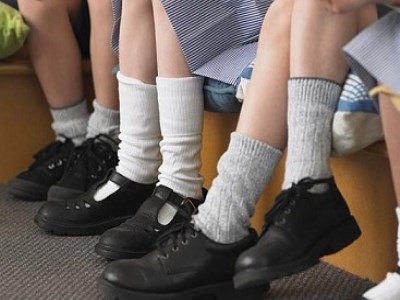 Melbourne's famed 'Revolution School', Kambrya College, has responded after becoming embroiled in controversy over its new uniform policy, which one student said "shamed" girls.
Last Thursday, the school held an assembly in which its female students were allegedly told to stop wearing short skirts, make-up, and sending "sexy selfies".
According to an article published in
The Age
, the girls were told they would lose respect and integrity if their skirts didn't touch their knees, and that male students would be distracted by their legs.
The move prompted one student, Faith Sobotker, to protest the school's decision in a
video
, which was posted on social media.
"I am looking forward to being able to show off my body without being sexualised. I am 15 years old. You do not get to sexualise me like that, you do not get to tell me that my body is sacred, because it isn't," she said in the video.
"I do not want these girls to be growing up in a society where they believe they have to be a certain way – they can be whoever they want to be."
However, the school's principal wrote to parents on Monday afternoon, saying there had been "misunderstandings" about the assembly.
"I want to be clear here and say that in no way did we suggest that what girls wear makes harassment or abuse acceptable. This is never the case," he said.
Muscat added that his school being named on an inappropriate website, which targeted more than 2,000 students, had no connection to the new uniform policy.
"The enforcement of our uniform policy and the abuse and the recent exploitation of girls online are separate issues and should be treated as such," he said.
"In public discussion about these two issues at Kambrya College they have, however, become linked. We regret this. It was never our intention that this should occur."
The school has been embarking on a process of transformational change since 2008, when it was ranked in the bottom 10% of schools in Victoria, based on its Year 12 scores.
However, over the past four years, Kambrya's Victorian Certificate of Education (VCE) median study score has placed it among the top 25-30% of state schools in Victoria.
To showcase the school's progress, the
ABC
aired a
four-part ABC series
in May, titled 'Revolution School', which explored the school's struggle with low-achievement and morale, and how it bounced back through hard work, determination and the implementation of cutting-edge research.