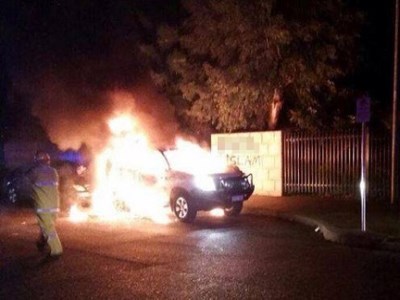 The principal of a Perth Islamic school says he is shocked and disappointed by a recent attack against his school, which appears to be the work of racist vandals.
The Australian Islamic College executive principal, Abdullah Khan, told
720 ABC
Perth that since the attacks, he has been heartened by the level of support received from the public.
"I had so many calls from the politicians, the state police department, from other community members last night and this morning," he said.
"I had been on the phone almost throughout, and they have been sending messages of support and condemning this attack."
Khan said it was not the first time the school had been targeted by crimes of hate and that classes would operate as normal this week.
"We have given [staff and students] instructions that it is business as usual and children should come to school as they do every single day," he said.
"In fact the people who were praying last night, they came out obviously when they heard this but after some time when they saw that emergency services and police were there, they went back into the mosque and they continued their prayer."
Khan added that the school refused to become part of supporting the attackers' agenda.
The attacks mark the second incident in a week. On Saturday night, vandals scrawled graffiti on a mosque in Southern River and left a pig's head near the main entrance.