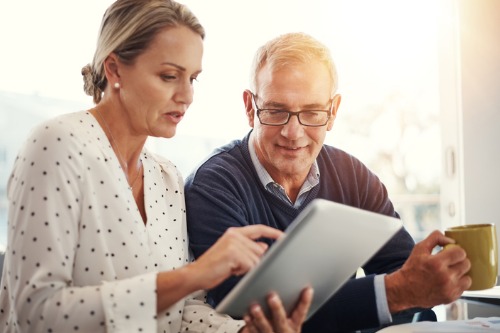 Each year, reports into the health and wellbeing of Australia's school leaders issues a critical call to action: our principals are at breaking point.
The most recent report into principal health and wellbeing shows 99.7% of principals work hours far beyond those recommended for positive mental and physical health, and many report feeling depressed and even suicidal, as a result.
While this has sparked a bigger conversation about the issue and caught the attention of bureaucrats, many principals are feeling as if their plight has been forgotten.
Fortunately, principals' associations are ramping up efforts to help school leaders through developing targeted programs aimed at helping struggling principals breathe easy and thrive in their jobs.
One of them is the NSW Secondary Principals Council (NSWSPC), which represents over 500 principals of government high schools, central schools and schools for special purposes across the state, works closely with the Primary Principals' Association to provide high level advice to the Department of Education and the Minister for Education.
In July last year, former Denison College principal Craig Petersen commenced as the acting president of the NSWSPC, succeeding the Council's long-time president, Chris Presland, who has held the position since June 2016.
Petersen said that at a time when schools are under increasing pressure to meet an ever-expanding range of needs, it is critical that governments take a more proactive approach to supporting the principal profession in a meaningful way.
"We'd like to see our employers take a greater responsibility in being proactive about sourcing or developing programs that are of genuine benefit to principals, and not just ticking a box around compliance," Petersen told The Educator.
"That's unfortunately what too many programs are doing – it's so they can say they've done it without a genuine heartfelt sense of responsibility for really looking after the people in our schools, who are looking after our kids".
Awareness growing, but little is changing
"Across the world, people are becoming increasingly concerned about the wellbeing of principals because of the increased demands they face," Petersen said.
"Many school leaders are working in excess of 50 hours a week and up to 65 to 75 hours a week in some cases – and this is simply unsustainable".
Petersen said it's difficult for them to maintain a healthy lifestyle and have someone to share the stress of their work with.
"Principals will often turn to their partner or to a colleague because they cannot turn to a member of staff and are often reluctant to turn to their supervisor," he said.
"As a principals association, our members rely heavily on us because we're the trusted professionals that they can share their concerns with".
Petersen said that society is demanding more of principals and teachers but focusing on a limited range of measures of school success.
"What is happening as a result of that is that limited accountability measures are being used to determine success," he said.
"We're becoming more focused on compliance and teaching to the test rather than educating the whole child and really looking out for their needs in this increasingly complex society".
Petersen said this makes students increasingly disengaged because the curriculums can be "test-driven and not the rich content and development of critical thinking they thrive on".
"For teachers, this can be quite limiting because if they're teaching the test, they're not teaching what they're passionate about," he said.
"These things also impact on principals because we're caught in the middle of juggling the accountability and compliance requirements but also doing what we know to be in the best interests of our teachers, children and our broader society".
How NSWSPC is helping leaders
The NSW Department of Education is currently looking at ways to minimise unnecessary repetitive tasks and reduce administration, but Petersen said the responsibility for looking after principal wellbeing still lies with individuals or principals' associations.
Petersen said the NSWSPC is running a range of professional learning activities for its members this year around dealing with difficult conversations, maintaining health and wellbeing, promoting mindfulness and improving work-life balance.
"Principal wellbeing shouldn't fall to the professional associations – it is an employer responsibility, and we need to be on the radar because it's a stressful and responsible job," Petersen said.
"However, despite the stress that the job brings, it is one of the best and most fulfilling jobs that a person can have. It's a great honour to be a school principal, and we want to make sure that is the way it continues to be perceived".