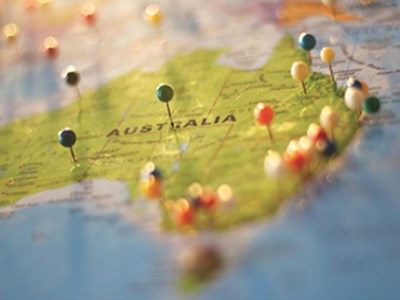 The latest survey into principal health and well-being shows the hard work put in by some states is paying off when it comes to reducing bullying and threats of violence
Despite the grim trend elsewhere, South Australian principals reported a 3% drop in threats of violence, and Tasmania saw a 14.23% fall in such incidents over the last year.
Western Australian principals experienced a 21% fall in bullying related incidents, and there were also improvements in the ACT (-8%), Queensland (-4%) and South Australia (-4%).
Below, The Educator investigates how some states are making a meaningful difference to the health and well-being of principals.


NSW principals boost PD
NSW Secondary Principals Council (NSWSPC) president, Chris Presland, said his organisation is helping principals deal with stress and burnout through a sustained professional learning program.
"We're providing a lot of professional learning programs in relation to how principals can maintain a healthy lifestyle. We're also providing and expanding our direct support, which are our professional support officers, for principals," he said.
"These support officers work confidentially with principals who are often not coping and provide one-on-one support that is funded by our membership. That service is expanding because principals are working at full-throttle."
Presland said governments and departments "don't seem to understand just how serious a problem the workload of principals' overload is".
"The volumes of work and the expectations of what should be done have reached an absolutely unrealistic level. Governments and departments need to back off a little bit on some of the reform agenda they're rolling out," he said.
"In 2016 in particular, the department rolled out a number of tools that were meant to assist principals with local management, and without exception they all had major implementation problems. That caused us enormous frustration."
'Broad public recognition' in Tasmania
Tasmanian Principals Association (TPA) president, Malcolm Elliott, told The Educator that his state's 14.23% drop in threats of violence against school leaders could be due to "broad public recognition" of the issues.
"It may also be due to some problematic people no longer having children in school, but it really is difficult to tell without some finer-grained research," he said.
"As an association our fervent hope is that this is the first indication of a rapidly reversing trend. It saddens me to report that there are principals currently away from work who are struggling to return because of their experience of issues surfaced in the report."
Elliott said that at a political level, the TPA is seeking leadership from its elected representatives.
"We want this to translate into practical operational actions as well as policy," he said, adding that the TPA has made a submission to this year's state budget process which includes a four year resource guarantee for public schools which will materially address the resource sufficiency referred to in the report.
WA principals strengthening networks
The 21% drop in bullying incidents against WA principals was welcomed by Peter Beckingham, the federal president of the Australian Principals Federation (APF) and principal of Halls Head Primary School.
Beckingham encouraged principals to continue to maintain strong networks with their peers and communities – a practice he said will build a sense of connection and trust.
"Principals need to continue to develop strong and healthy alliances with their communities and focus on building a strong network amongst colleagues and their professional associations," he said.
"More than ever before, a sense of connection and trust is imperative for a leader to be able to cope with the complexities and challenges of daily life as a school leader."
Related stories:
New report shows principals on the brink
Fallout from 'alarming' principal well-being report commences