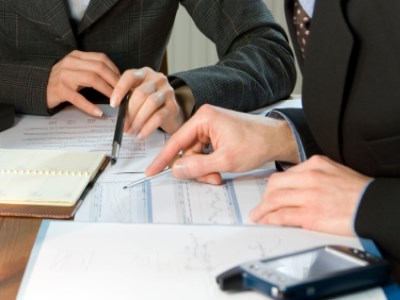 Report cards for principals: the mere thought of it would make any student smirk.
They might have the school's top job, but soon NSW principals and teachers will require a performance review under a sweeping new plan to reform the national curriculum.
The unprecedented agreement between the state government and the
NSW Teachers Federation
will see all teachers and principals in the state undertake a mandatory performance review by 2018 in order to keep their job.
Board of Studies, Teaching and Educational Standards NSW (BOSTES) director Michael Charlton said that principals and teachers will have sufficient access to versatile training resources in the lead up to the reviews.
"There are now a growing number of online and face to face BOSTES registered courses that are available to NSW teachers, and some of these are available for free," Charlton said.
"We recognise that professional development opportunities need to be flexible, affordable, and offered in both face to face and online modes."
NSW Education Minister
Adrian Piccoli
said the decision behind the reviews was motivated by the success of similar performance reviews overseas.
"To improve student performances, we need to maintain an unrelenting focus on the quality and capacity of our teaching workforce," Piccoli said.
In step with the push for improved quality, teachers will be required to maintain their accreditation with one hundred hours of professional learning within a five year maintenance period (or a seven year maintenance period if they are employed part-time or as a casual teacher).
Part-time and casual teachers will be given more time to complete their professional development requirements for accreditation.
Previously, teachers and principals had informal reviews that did not discipline staff who were deemed underperforming. The upcoming reviews will allow principals to dismiss underperforming staff in 10 weeks, which is half the current time it takes.