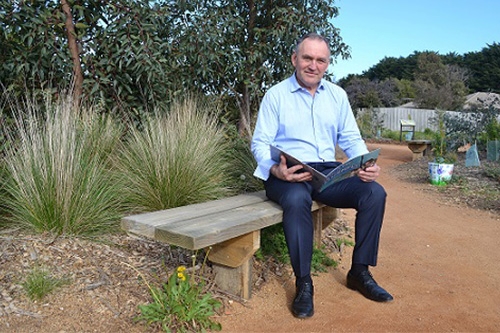 Despite having a rigorous wellbeing regime of his own, Berwick Lodge Primary School principal, Henry Grossek, found himself exhausted at the end of Term 4, 2020.
"Like a lot of other principals, I found myself really struggling, and even with 2020 over, this year is seeing many of the recurring issues that principals were facing at the height of the pandemic, such as big workloads, stress and anxiety," Grossek told The Educator.
"Looking at 2021 contextually, were still coming out of COVID-19. It's not over yet, so the most important thing we need is to catch our breath and get out feet back on the ground".
Grossek said educators must feel as if they're heading back to a semblance of normality where they're not run off their feet and riddled with stress.
"We often hear about Post Traumatic Stress Condition, and I think we're now seeing a lot of people suffering from a Post-Pandemic Stress Condition," he said.
"At our school, we've put a lot of time into wellbeing and PD for staff, because we recognise that there are still some who are struggling a great deal".
'Let's soak up this year'
Grossek said that as teachers, principals, children and parents get into the thick of 2021, they should be mindful to "periodically take a step back and breathe".
"Let's just slow down this year, take the heat out of things and let ourselves feel grounded. We need that connectivity. Let's soak that up this year," he said.
"Once you feel grounded, you can accelerate in all those other areas. We have many gears mentally and physically, and they often go into overdrive. This is what can lead to burnout".
Grossek says rather than worrying about catching up on what might have been lost in 2020, a more constructive focus would be to slow down and take 2021 as it comes.
"Last year is done and dusted. Let's not say 'what didn't we have last year? Let's cram it into this year to catch up!'. Instead, let's smell the roses and enjoy this year for what it is – not the year it could have been had we not experienced the COVID-19 pandemic".