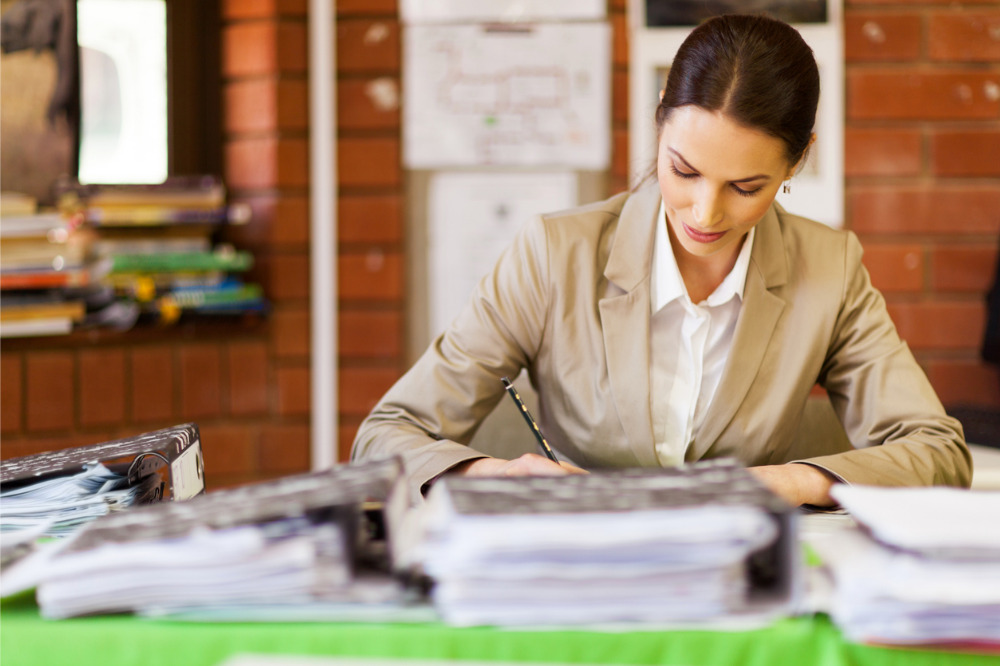 On Friday, the 'State of Our Schools' report, conducted by the Victorian branch of the Australian Education Union during February and March, found that teachers, principals and support staff work an average of 53 hours a week, and that "seldom manageable" workloads are continuing to increase.
Also on the rise is the profession's stress levels, with a staggering 89% of staff saying their work-related stress had increased or increased a lot in the last 12 months. Seventy-two per cent of staff indicated that this had occurred due to excessive workloads.
According to the report, 40% of teachers are regularly thinking of leaving the classroom, with 92% of teachers reporting that reducing workloads would help the most to retain teachers in the profession.
Despite this, the most comprehensive survey into principal health and wellbeing, released in February, found that the vast majority of principals still love their job.
One of them is Bec Spink, who heads up Spensley Street Primary School in Clifton Hill, Victoria.
While it's common for beginner principals to feel overwhelmed early on in their role, Spink has come to find some effective ways of managing this stress since first walking into the principal's office 18 months ago.
"Despite the stress and workload, I am in the job because I care deeply about public education and making a difference to the future of school as we know it for both children and staff," Spink told The Educator.
"It is a job like no other".
Spink said the union's newly launched campaign for a new Victorian Government Schools Agreement (VGSA) demonstrates the need for principals across the state to have improved workloads and be adequately resourced to do their jobs.
Among the strategies Spink uses to keep her own wellbeing in check is finishing her day with an empty inbox to ensure she doesn't feel overwhelmed when she walks into the office the following morning.
"This is a daily struggle, but I think being on top of communication and emails helps ease the pressure," Spink said.
"It took a lot of time to get in that habit, some days it is easier than others and some days I completely fail, but when it works it means I can give my full attention to my staff and the children at my school".
Spink said she also tries to make time each day to sit down with her kids.
"This may seem counter-intuitive to easing the administrative pressures, but it is important to me to always remind myself that they are the reason I'm here and the reason I do my job," she said.
"It also helps to remind myself of that when things begin to feel pressured, which is often".