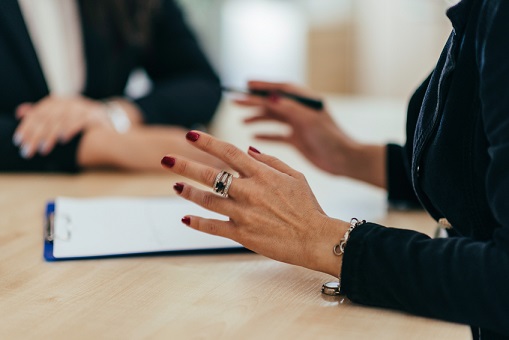 Severe staff shortages and excessive administration have Tasmanian principals at breaking point, according to a new survey of 3,000
Department of Education
employees.
The independent survey, conducted by the Australian Council of Educational Research (ACER), revealed 80% of principals say they need additional staff, while 90% of primary principals urgently need more professional support staff for their school.
Three quarters of secondary teachers say they don't have enough time to ensure the majority of their lessons are well planned, and a third of primary teachers don't believe they meet the learning needs of kids slipping behind.
Helen Richardson,
Australian Education Union
(AEU) Tasmania president said the survey showed that there is an "urgent need" for State Government to act.
"The survey paints a clear picture of a public-school system in desperate need of additional staff and a reduction in red tape that is diverting teachers and principals from a focus on teaching and learning," Richardson said.
"A system where principals have to prioritise administration over improving the quality of teaching and learning at their school shows a system severely off kilter."
The survey also found that for professional support staff like school psychologists just 17% in primary and 25% in secondary report manageable workloads.
Tasmanian Principals Association
(TPA) president,
Malcolm Elliott
, said work done by the TPA in 2016 revealed an average working week of 55 hours for principals. This sits alongside figures of 60 hours (ACER) and 56 hours (Ontario, Canada).
"There is a good deal of work still to be done in this complex area. Workload demands are exacerbated by the often reactive nature of principals' workflow," Elliott told
The Educator.
"Principals experience competing priorities exacerbated by deadlines and volume of bureaucratic/administrative work competing against the work principals do with students, families, teachers and the broader community."
The report follows research from independent policy analyst, Martin Goddard, which revealed that $51m in GST money given to the state government for public education was diverted elsewhere by the Tasmanian Government.
However, Tasmania's Education Minister, Jeremy Rockliff, said Goddard was becoming "a self-appointed expert in everything", adding that his claims need to be "treated with extreme caution".
"The Government hasn't diverted any money away from schools, because as Mr Goddard himself admits, GST funding is untied," Rockliff told
The Educator
.
"The facts are that the Hodgman majority Liberal Government is investing a record amount into our education system. We have employed more teachers, undertaken the biggest High School upgrade program in a generation, and are seeing improved education results."
Related stories:
Principals must do 'more leading, less managing'
Could this be the solution to cutting red tape?